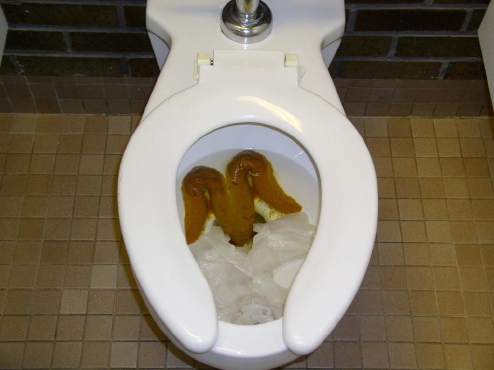 Remember when we used to literally talk shit here @ DP.com?
True story is that I went to the grand opening of the Arby's restaurant in the former Gage & Tollner space in downtown Brooklyn. Nevermind that installing ANY fastfood restaurant in that space is a violation to the interior of the building, eating Arby's cheese fries is a violation to your body's interior space.
I loved every bite of it. But the aftermath got dicey, or should I say… Deucey?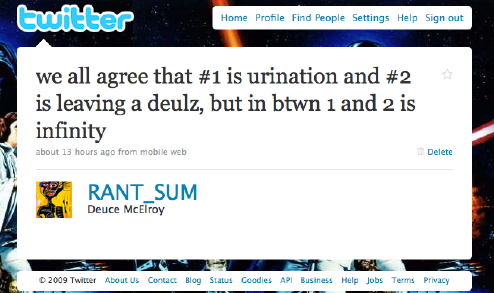 For what all the numbers higher than #2 represent you have to consult with the homey BLAX HEDRUM…