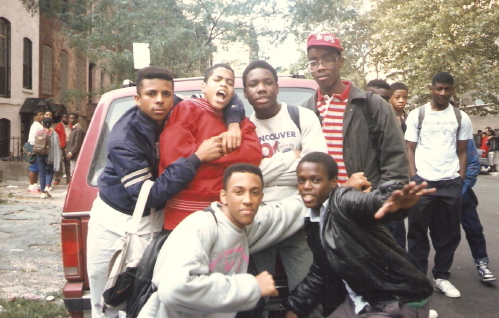 Peace to Brooklyn Technical…
I'm not fuxing around with the snow and it needs to be taught a lesson. Timberland's mountaineering boot series was the most hardbody package of boots they ever developed. They had to stop manufacturing them because they were too good. That is to say the cost of making the boots nearly exceeded the amount they could charge consumers. Little did they know, but at that time die-hard Timberland addicts would pay $500 for a pair of indestructible boots. Even the box they were sold in was invincible.
I shot Timberland an e-mail to see if they would provide us with a picture of what the #68023 Hiking Boot looked like in brand new condition. The e-mail reply said that the boots were last manufactured in 1998 and that there was no other information available for these boots. It looks like I'm holding the last pair of these joints still viable for photos. I've got a few scuffs on them but that adds to the overall character.
The leather on this series of boots is some of my favorite that Timberland has produced. I still have to flick up the elephant skin Iditarod superboots that I refuse to part with. You are all gonna love those, but back to these mountaineering boots. These are heavy as hell. This is not for dancing in. As a matter of fact I think these are for breaking rocks with your feet. I like how Timberland kept their branding subtle and embossed.
These boots were definitely NOT made for standing on a street corner, but if you were, you would be stylin' on fools hardbody deluxe.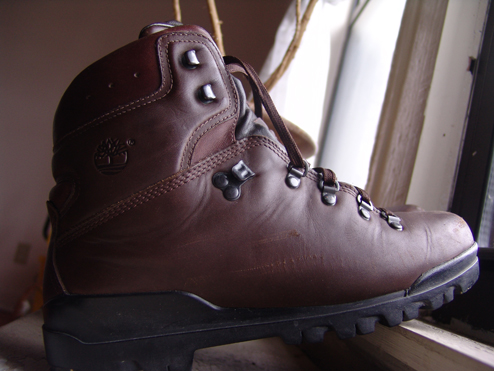 If the snowfall from this noreaster persists I will pull out the super official and rarely seen 60 belows.