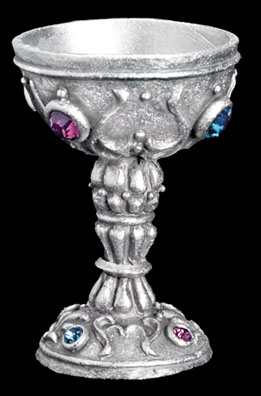 In Search of… The HOLY GRAIL.
Editor's note: It's been a minute since we featured a drop on someone's holy grails. SFU Beijing/New Haven program director GrandMaster comes thru with this joint.
Internets!
Internets!
Not gon' front – for a minute there I was hipstering out on y'all. Life got pretty real out there until a month ago I caught myself in Chuck Taylors, skinny pants, cardigan and a scarf walking down the Grand Concourse near 141st. Fortunately, I am a 5'6″ Asian cat so you know heads respected the kid. But it was close.
Anyhoo, it is Springtime now and all tru SFU northeast heads know the post-Easter period is the season for officially stunting on fools in these parts. The dope fiend lean Timbs are in the closet and now we are linking up with the first love again: more hot kicks than kung fu flicks.
The Good Book tells us to rejoice with those who rejoice and mourn with those who mourn. Well today I am going to be bringing the joy up in the internets, if the blogs and twitters will give me a little minute to testify. It's not every day that a brother finally links up to his Holy Grail.
For those who have been keeping track, you'll already know that I am all about the Nike SB line, Beaverton's in-house line of skateboarding-friendly shoes. While I am less than amateur when it comes to four wheels, best believe Grand Master knows how to (kick) flip a couple pairs of uber-padded, super-stable, classically-colored Dunks.
But Real Talk is that I am a young head in the game. Nike SB has been around as a corporate entity since 2002, but I only really started getting fresh like that around 2005-6. In other words, I got into the Nike SB game just as the glorious Pink/Purple SB box era was drawing to a close. I'm talking all the OG classics – Tiffanies, Michael Lau, Heineken dunks. The year right after the (in?)famous Pigeon Dunk riots in NYC.
That summer I was living/studying in Beijing and getting down with my rap/streetwear family in Beijing, the Bustout crew, and because of their affiliations stayed around serious some serious heat for the feet (no athlete's foot). I'm talking Air Max 1 Kiss of Deaths, Visvim FBT's, Adidas Consortium x Neighborhood Superstars, etc. I came up on 3 or 4 serious pairs (the story of carting a summer's worth of gear back to the States is for another time), but there was one pair of kicks I had seen floating around that I slept on: the Nike SB Dunk Highs designed by Todd Bratrud, a skate art OG. The community nicknamed this aqua/black pair the "Send Help" highs due to the graphic on the insole.
One of my first real sharp sneaker memories is walking along the street in China behind some Korean cat rocking the life out of a pair of Send Helps. This was the first pair of high-tops that I ever really appreciated. The color blocking is iconic, the material – a fine suede – so fresh that it can only be rocked on the sunniest and clearest of days. At the time, I considered this a negative point. I was young.
What I learned in the years since is that kicks like the Send Helps are not something to be rocked on the regulack like that. My Dunk Low CL's are the daily drivers – these are a corvette or high-level pro tuned import. They require certain surroundings to be used to the fullest – but when time & space come together in the right combination of all things, they out-perform those daily drivers by miles.
I fronted on the Send Helps in the summer, and by the time I came around in late 06, they had been out of stores for months already, secondhand mark-ups climbing as high as $300+. Those who know the SFU code know that this is unconscionable.
In early 08, Nike released a pair of mid-cut Dunk SB's that supposedly echoed the high-top Send Help colorway – I looked forward to them eagerly and copped early, but the substitution of "aqua fuel" for "blue reef" in the colorway, not to mention the distinctly un-premium materials and disappointing dunk mid construction (ankle strap? really?) left me unfulfilled. The mids would tide me over, but I was still fiending – and hard.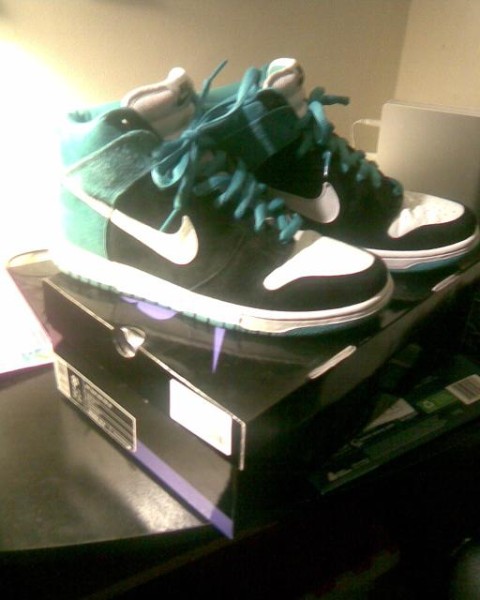 With prices still in the mid-to-high $200 range, I had to still lean back on grabbing a pair of the true send helps. And with fewer and fewer pairs appearing on the market, as stock settled out from resale hands, I essentially resigned myself to taking an L. The months passed into years, and I realized that the Send Helps had taken on official Grail status in my playbook. For other SB collectors, the Dunk grail is a scarcer, more prestigious pair – UNKLEs, Parises, What The Dunks, etc. But fiddddduck a hype beast, the wearable-but-flashy Send Help highs were my dream team.
Anyways, as I mentioned previously, I had been chilling on the sneaker market recently, content to make moves in my more extended sartorial repertoire. But as late March arrived – and with it both Spring weather as well as my 24th born day – I felt that ol SFU itch kicking in fierce again. The "F" in SFU stands for fiend for a reason.
And so as a birthday present from me to me I hit up the eBay trail. Searching for "Nike Dunk SB" in my sizes (8 + 8.5) I came across two pair of reasonably legitimate-seeming send helps, both in the low $100 range. I won one auction for a little over $110, but didn't hit the seller's fugazi reserve price (ol two-positive-feedback shady lookin cat) so I kept it moving, especially since they were a half-size too large.
Truth is, I was almost going to pass up the second seller because of some suspect dealings on the stitching and fine details (fake dunk detection is a well documented art). However, doing my due diligence (googling "Send Help SB legit") turned up some other internet kid's "Legit Check" on n-sb.org where an expert gave the thumbs up to this pair. Having performed sufficient recon on the competition like that, I knew it was time to move in strong.
Having copped and received shipping confirmation (but no tracking number) I was a kid waiting for the postman every day for a week before the joints finally popped in to my apartment one Friday afternoon. I immediately ditched the pair of kicks I had been planning to rock that day, and dug into my new pair of Send Helps. The purple SB box was pristine, straight from the store, and apart from a slight toebox crease in the left shoe, the dunks were as fresh as any boxed pair I've ever seen. I pulled them out and strapped up, and for the rest of the day (and week) walked around town with my eyes glued to my feet.
Sneaker Fiends! It can happen. Dreams do come true. Grails do get copped. Fire does get rocked. It's what we do.
SFUnite!