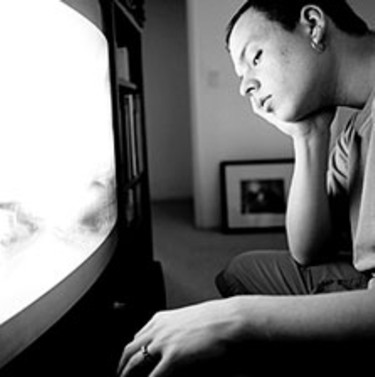 Black people just got hoodwinked. Everybody was busy sending around that e-mail to watch the JAMIE FOXX musical in order to save 'Black' television programming while right under their noses jig T.V. programming was shot in the head point blank.
The good folks at Time Inc. who own the Warner Brothers networks and our friends at ViaCom who own C.B.S., M.T.V., B.E.T., and more importantly the United Paramount Networks has decided to form a corporate television Voltron.
This latest media company merger will certainly cost a slew of administrative jobs, but I think that the real loss will be in the creation of diverse programming. Particularly jig programs. How many more 'Beauty and the Geek' shows do we need to watch? By the same token I am sick of that 'Top Model' crap too. That's why I am working on a script for a Mexican 'WAYAN's BROS.' tentatively titled 'Hermanos SERRANOS'. I will try to see if I can bring some picante to these bland networks.
ViaCom appears to be the bigger winner because they have a lions' share of the non-cable television market. The de facto loser in all of this merger mess looks like Fox. To retain their market share I can imagine Fox will resort to broadcasting a topless edition of American Idol, 24 hours a day. I think I should start practicing my singing…
I believe I can fly, I believe I can touch the sky…