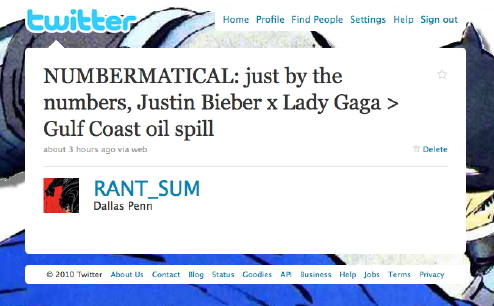 My TWitter timeline didn't really give a shit about Louisiana last night.
All I know is people living on the coast better bring the pails to the beach so they can rack up on some loosy crude.
You know you can make plastics from that shit? Word to George Carlin.