I caught a glimpse of my personal Polo Ralph Lauren holy grail I.T.
The Tigerhead Leathersleeve Letterman jacket.
I used to politic online with a dude who had put the jacket up for auction on 'the system' (eBay), but then refused to sell it to me because the bidding never exceeded $250. I wanted the I.T. so bad I told the dude I would give him $350 but even then he balked. Sonn wanted five bills. I suppose I should have just given him the bread at the time because here it is almost ten years later and I still don't have the jacket.
It popped up twice recently on the system, but both jackets have been men's size Large. In that vintage I can still rock an XL, but a Large just looks silly of me as if I like fishsticks. The jacket is detailed so mean and beautiful. Peep the leather trim on the pockets. The simple clean scripted logo on the left breast is reminiscent of baseball club design. The quilted satin lining is just like they do at all the finer universities.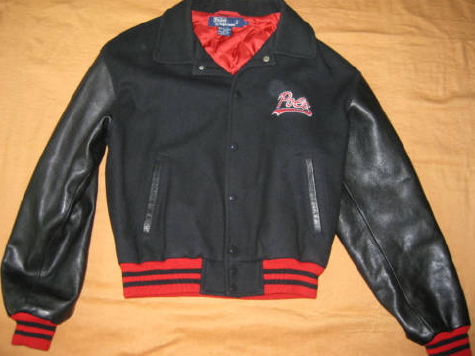 The big tigerhead on the back is where this I.T. really shines. Also peep the leather on the backside of the collar for those of us who know how to get our Arturo Fonzarelli poppin' off. I have only two words for this jacket… Class and sick.
Hide the women and children if I ever get this joint in an XL.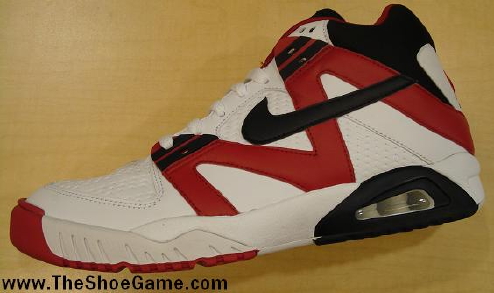 My red and black apparel program is just sickness from the start. Shouts to theshoegame.com
I would have to rock the Agassi's tho' because that is just the tennis shoe type style I would want to express with this jacket.
But I could be convinced to go Air Jordan VI black and varsity red just for those who have a hard time understanding how 1992 my vision is.