Kim Kardashian obviously has a little Black inside of her, and I'm not just talking about Ray J *rimshot*
I'm talking about the part of her that thinks you can cross colorlines in America. That worked for a while with Mariah Carey and even Tiger Woods, but it will come to nip Kim Kardashian in her ample tuchus before it's all said and done.
Bo Derek could get away with her fetishism of Blackness and wearing prison plaits because she was basically 'blonded'. I assume that we all know being blonded is the same as being bonded when it relates to 'American' privilege.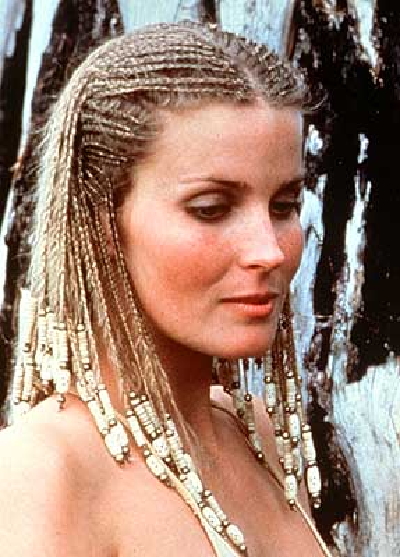 Kim is hell'a swarthy tho' so she better watch out before the Illuminati makes her play on the darker side permanently.
You can't just play around with whiteness that way.
Whiteness is some serious shit.
Do you realize there are people being promoted to jobs they aren't qualified for because they have whiteness?
Do you understand that there are opportunities being given to people simply because they have whiteness?
And Kim Kardashian has the nerve to act like she can move back and forth with her whiteness as much as changing a pair of her underdrawls? Which I'm sure are delicious, BTW.
Somebody with some whiteness (like Madonna) better inform Kim Kardashian that playing Black is all fun and games until they start making your $change$ strange.
And I still don't see any Black faces on the U.S. dollar. Do you?