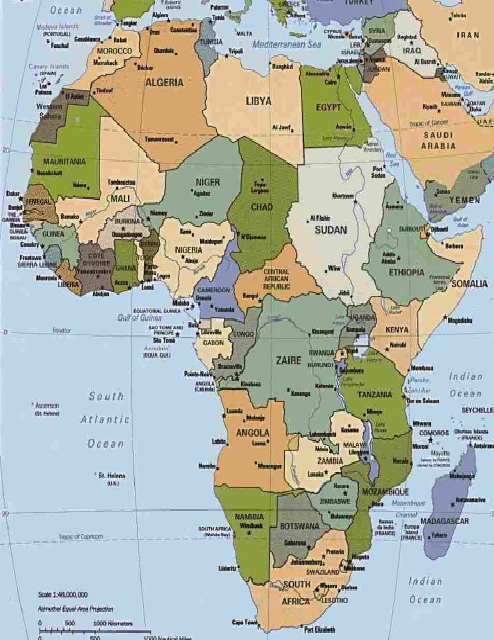 My single drop in February recognizing Black History Month isn't going to be about the state of the African American condition here in the United States. Black people in the U.S. are more marginalized than anytime in history since the Civil War. A very small number of Blacks (under a half a percentage point) exist in the upper classes of American society. The rest of us are cannon foder. Like Sean Bell and Danroy Henry. I don't really have any hope for us, but I held out some hope for Africa to get they shit right.
When I say Africa I mean ALL of Africa. From South Africa to Algiers. Unfortunately, all Africans don't fux with all of Africa. The Arabian diaspora isn't fuxing with the sub-Saharan Africans. The Islamic diaspora isn't fuxing with the Hebrews or the Christians. Africa is still as paralyzed from the vestiges of colonialism as America. Without the civilization from the upper Nile would Egypt have been as dynamic or dynastic? Africa needs to recognize its interconnected networks.
I found myself recently reminiscing on Marcus Garvey's dream of pan-Africanism as the events of north Africa unfolded over the past several weeks. Would other states in Africa throw off the yoke of despair from despotism? The black soil of Africa is still the epicenter for what we annually call Black History Month. Wherever they go we will follow. Revolution or evolution.