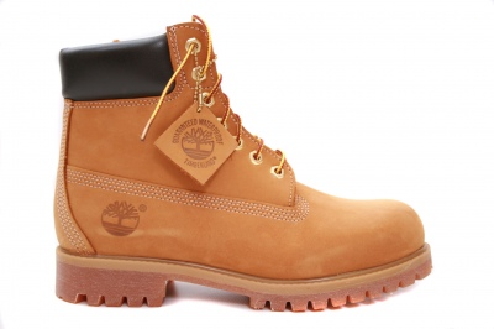 There's a reason why the Timberland #10061 Workboot is one the most iconic pieces of footwear ever, similar to the black oxford. First and foremost, these boots put in work. Whatever your profession, from architect to contractor, engineer to foreman, you should own a pair of these shoes. The Timberland #10061 is the navy blue pinstriped suit for the real world.
Those of us that have owned several of these boots will attest to their ruggedness and durability, but we can also admit that if we wear these boots for too long they can begin to feel heavy on our feet. That was before Timberland decided to put their Anti-Fatigue technology into the insoles of these boots. Hallelujah holler back and game over.
After I wore the Earthkeeper City boots for a week I decided to write to Timberland to ask them if I could buy some of the Anti-Fatigue insoles to put inside some of my shoes. The Anti-Fatigue insoles support my fallen arches and also take a lot of pressure off my knees and my janky hip. If you've got flat feet you could really benefit from the use of the Anti-Fatigue system inside your footwear.
Timberland keeps innovating and improving upon their already classic footwear. Can you imagine the R&D monies they must put up for the new models? Don't sleep on the Cadion series of hikers. They are already flexible and superlightweight. Once Timberland installs the Anti-Fatigue insole system into these boots it will feel like heaven on Earth.
*Side note: I love that the folks who get to try on these shoes as established style consultants are now referring to Tim boots by their style numbers. The Boot Camp Clique Chronicles must be on their radar.