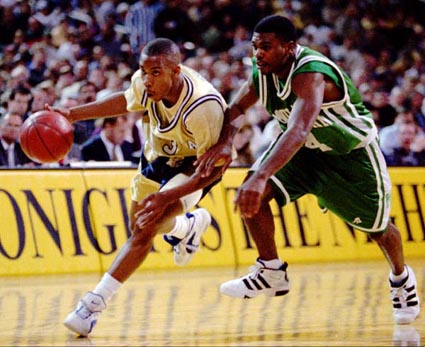 I need to give ISIAH THOMAS some credit for trying to bring New York City's enigmatic prodigal son back to the city. Too bad the rest of his teammates mailed the season away back in October. A small measure of blame has to fall on the back of STEPHON 'HEAD QUARTERS' MARBURY for his inability to inspire his lockerroom mates to perform better. I also blame H.Q. for his own uninspired play under former N.Y.C. playground legend and Hall of Fame Coach LENNY WILKENS. Still I was hoping that another N.Y.C. legend might help H.Q. a/k/a STARBURY unlock the potential within that we all have imagined he had.
After a few seasons its become obvious that STARBURY couldn't hold the umbrella or the Tight Pants jockstrap of Queens native MARK 'ACTION' JACKSON
MARK JACKSON finally retired in 2004, after playing in the league for 17 seasons. He should be a lock for first ballot Hall of Fame status since he is second on the list for all time assists. JACKSON won Rookie of the Year honors in 1987 by setting the record for assists (868). MARK JACKSON bridged the gap from the Tight Pants era into the league's current longshorts phase.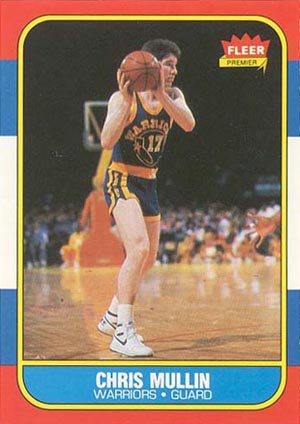 One of MARK's teammates during his fresman year at St. John's University was then senior, CHRIS MULLIN. Another N.Y.C. high school standout who stayed in New York for his collegiate career, CHRIS MULLIN teamed up with a young MITCH RICHMOND and even younger TIM HARDAWAY to form one of the most potent offenses in league history. RUN-TMC was coached by DON NELSON, who incidentally had a turn at the helm of the Knicks.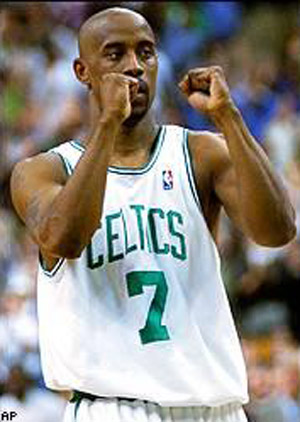 KENNY ANDERSON was another Queens native that made it to the big show. ANDERSON was also the most hyped prep schooler until FELIPE LOPEZ hit the scene.
Speaking of Queens, and talking about being over-hyped, there was a dude named LLOYD 'SWEE PEA' DANIELS whose career was almost finished before it even began. There is something about having potential and being from NYC that makes coaches and general managers hold on to some players way past their due dates.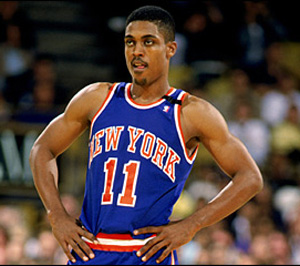 A player who lived up to the hype was ROD STRICKLAND, a teammate of MARK JACKSON's when the Knicks drafted him in 1988. STRICKLAND was from the Bronx, but he chose to go to the second city and attend DePaul University after he graduated from Truman high school. JACKSON and STRICKLAND were both playground legends in N.Y.C. but neither of them had the street cred that my homie from Bed-Stuy had.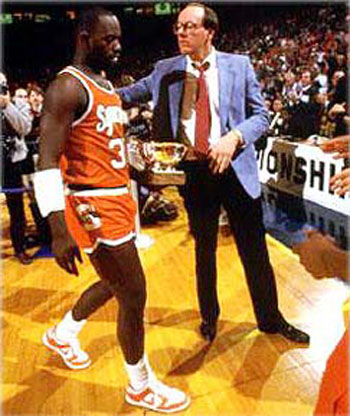 DWAYNE 'PEARL' WASHINGTON was an unstoppable scorer during his days at Boys (and Girls) high school and then up at Syracuse, but after the Nets drafted PEARL in the first round it was the beginning of the end for his playing days. At least PEARL always kept his Brooklyn swagger intact. Did you peep the orange and white low top Dunks?