I wasn't gonna fux with this year's U.S. Open lifestyle offering. I loved the colorblocking from last year's knits so much I didn't feel like dropping a buck on another shirt that I couldn't respectably rock this season.
That all changed after Rock The Dub sent me a link to the Polo ralph Lauren x New Balance tennis shoe. This is a REAL tennis shoe internets. The instep features a composite material which protects your foot from the abrasion of stopping and starting as you chase volleys on a tennis hardcourt. I'm sure that the New Balance leather is premium also.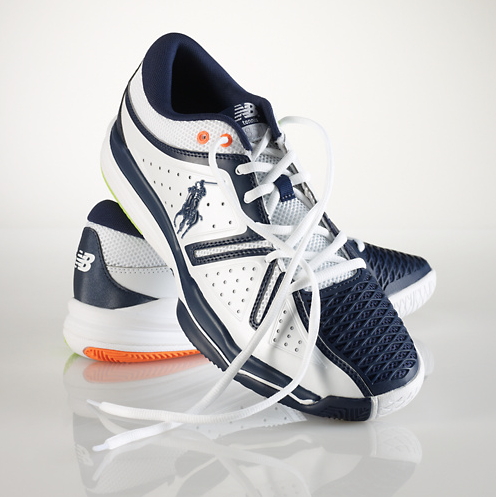 My secret plan is to take Chocolate Snowflake on a dinner date to the Open. You don't need tickets to enter the pavilion to grab a bite. We will stroll around the shoppes and then BAM! I will slip into the Polo Ralph Lauren store with her and show her how the shoes match the shirt and the hat.
She can't say no to that can she?