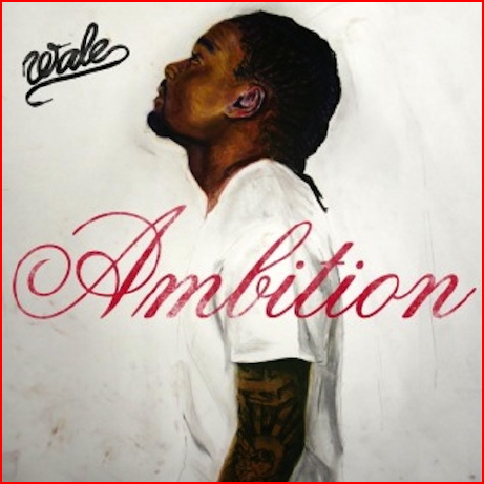 Let me get one thing clear, I fux with Wale. I dig his rhymestyle and his content has always felt smart to me. After his Seinfeld themed mixtape I was a fan. I still give Wale mad credit for namedropping Oksana Bauil. Who does that crazy shit?!? Wale does, but only on mixtapes.
Wale's albums are a disappointment to me for not having the consistency of cleverness that his mixtapes boast. They are just… Meh. I felt that way about his debut CD 'Attention Deficit' and I feel similarly nonplussed about this new project 'Ambition'. Wale isn't a bad rapper and he is far from boring but he does not dominate on his tracks the way he should. Wale is becoming a background rapper on his OWN music. I fux with the tracks I posted below tho' almost all of them are R&B rap tracks.
When the Maybach Music honcho tabbed Wale for his team I thought that would be the watershed moment for his breakthrough. No one is more confident than Rick Ross. Who else in rap has survived as many fuck ups as Rick Ross? He's gone from stealing the swag of a drug dealer, being a former law enforcement officer, to battling bloggers and the beast of all rappers, 50 Cent. If Rick Ross can rise up from all of that so can Wale from an embarrassing internets meme moment.
And Wale has risen up. His singular and obvious contribution to Maybach Music is that their sports references have jumped up several levels, and no one knows high end designer hypebeast shit like Wale. You see how crazy Rick Ross sneaker game is now? Give Wale the credit for that. I wish Ross would imbue Wale with the ability to make a consistent album. Not even a great album, just a joint not populated with features which disappear Wale into the background of his own ambitions.

'Lotus Flower Bomb' featuring Lloyd

'Focused' featuring Kid Cudi

'Slight Work' featuring Big Sean

'That Way' featuring Jeremih and Rick Ross