NIKE is a fucking beast. Just when you think that you have a moment to breathe they put their foot back on your throat with some sick new shit. NIKE has created a package of shoes to match up with one of Marvel comics greatest superhero teams – The FANTASTIC FOUR.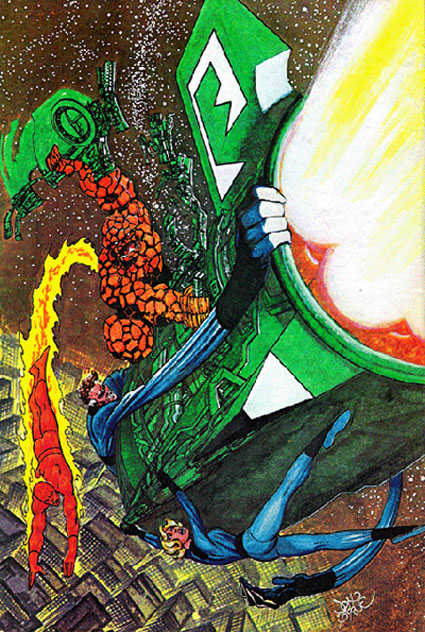 The Fantastic Four were a group of astronaut scientists that went for a joy ride through some cosmic radiation. Their DNA became altered and when they returned to Earth they found that each of them had acquired some type of super power. The leader, Mister Fantastic had gained the ability to stretch his body into almost any shape. Ben Grimm, turned into a rock like creature called the Thing. Guess what powers the Invisible Girl ande the Human Torch had. The arch enemy of the Fantastic Four was Viktor Von Doom, better known as Doctor Doom. The Fantastic Four is Marvel Comics longest running series and I think they deserved a series of sneakers from my favorite brand.
THE HUMAN TORCH – AIR MAX '95
How sick are these?!? NIKE premium leather in a fiery colorway. The Human Torch was a favorite of the ladies and I don't see why any lady wouldn't want to rock these joints.
THE INVISIBLE GIRL – AIR FORCE 1
Clear upper?!? Get your mind right and recognize that NIKE can't be touched. How you gonna fuck with them when you can't even see them?
THE THING – DUNK HI
Premium leather all around, these are also the most available shoes in the series, going out as a general release to almost all NIKE accounts. I am a Dunk fan from forever so I am on the fence right now about copping these joints or digging a little deeper to come up on these…
MISTER FANTASTIC – AIR MAX '90
I love the Air Max products because they are the most comfortable and stylish shoes from the Swoosh brand. I will be honest and say that I wanted a little more blue accent to be placed on this product for BLU CHEEZ' tastes (you know he loves that shit). I will have to see what these joints look like with cheesy laces.