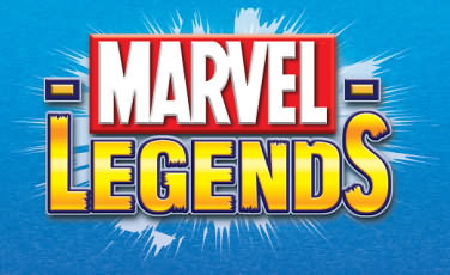 I've been fuxing with the Marvel Legends action figure series since the mid-2000s. At one point I was copping every figure in the series but that became too consuming to maintain so I sold off all the figures except for the ones related to Iron Man.
Hasbro toys, which has been making the figures for several years suspended the 1/6th series to develop the smaller 3.75″ Marvel Universe series. I copped a bunch of the Marvel Universe joints just because I'm an addict like that, but I never responded well to the smaller scale superhero figures. Listen, I go back to the days of the 8″ MEGO figures so even tho' the details of the dolls was more glorious the smaller scale left me wanting more.
The good news I found out during my Wal-Mart visits while in Atlanta was that Hasbro started up the 'Legends' line again. I prA'li would have known this had I gone to NY's ComiCON past year. Missing that event was a fanboy fail. Here's what the first wave of Hasbro's reinvigorated Marvel Legends line looks like…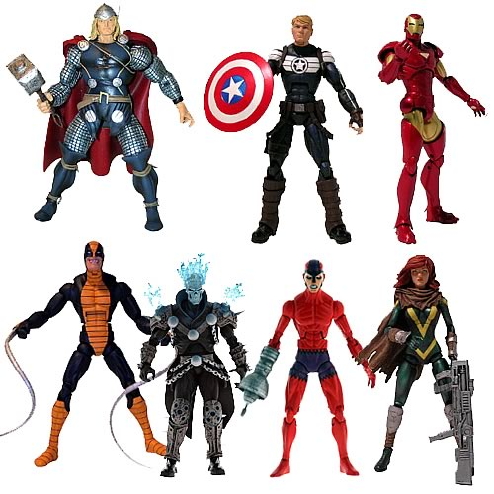 Thor, Captain America (as Steve Rogers) and Iron Man fill out a nice little Avengers lineup just in time for the summer motion picture blockbuster. I doubt I'll be copping anything other than the Iron Man Extremis armor figures since the new pricepoint for the figures is up to $16 apiece.
I've already picked up two(2) Iron Man figures in the stealth blue armor.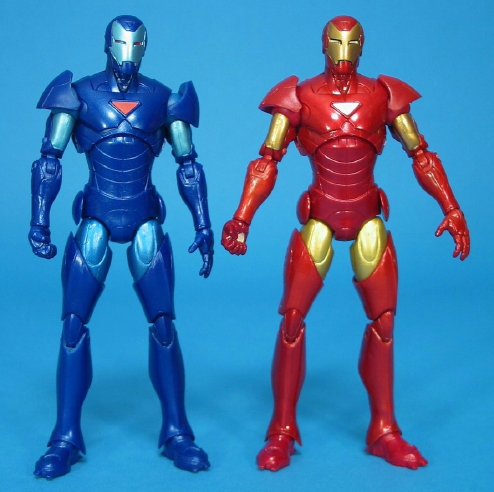 The traditional red and golden armor must be the 'chase' (variant) figure. None of the Wal-Marts I've visited have had them in stock. The collectors go after the 'chase' figures hardbody, hence the name. I'm gonna hit up a few more Wal-Marts before I leave Atlanta to see if I can comeup on the OG Iron Man armor color.
I didn't have the Mark V stealth armor figure that dropped when the Marvel Legends series first debuted. I've seen that figure being sold for upwards of $200 at some comic shops but thankfully the price is down to something more reasonable. What's also good that I don't copp these figures as investment items. I buy these Iron Man joints to make music videos for Ghostface Killah songs I like.