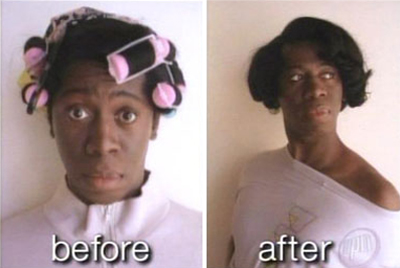 This drop is for all the ladies that visit DP dot com who have that entrepreneurial spirit. My independent lady friend readers that have their own businesses, their own blogs and their own bucks. Y'all are some cheap bitches because you never send me any money, but I can't knock your hustle because at least y'all take the time out to holler at'cha boy.
Anyhoo…

ALEX 2.0 gave me the seed idea for this series which will examine some of the various wealthy women that we see in entertainment and analyze whether their wealth is independent or co-dependent on others. In truth, I think everyone that is wealthy is dependent on other people, but some folks are paid in full completely off the backsweat and talent of the people they befriend. Hence, you have the Wig Owner and their co-dee, the Wig Brusher. The Wig Owner has at least one good lace front wig and the Wig Brusher's responsibility is to make sure that the wig remains shiny and tangle free. The more wigs that a Wig Owner possesses means that the Wig Brusher must step their game up as well. When a Wig Owners number one Wig Brusher falls off their job you will start to see the wefts in the Wig Owners' headpiece. That's the time to get yourself a new Wig Brusher. Let's look at some of the examples of Wig Owners and their Wig Brushers.
TYRA BANKS = WIG OWNER
TYRA took off her Victoria's Secret wig and put on a jazzy lace front called the 'America's Next Top Model' wig. She also owns a wig for the TYRA BANKS Show and a few wigs for all the jig movie premieres that she goes too.

---
MISS JAY = WIG BRUSHER
What is there bad to say about someone who has put H.A.M. into the diet of anorexic models?

---
PARIS HILTON = WIG OWNER
PARIS got her very own a wig by making a porno of her sexcapades, but you know her daddy has tons of wigs for her on stash in some hotel.

---
NICOLE RICHIE = WIG BRUSHER
This Tragic Mulatto was born to brush.

---
KELLY CLARKSON = WIG OWNER
American Idols aren't wearing quality human hair wigs, but they are hard workers and maybe one day they will be able to upgrade their synthetic joints for some real ones.

---
CLAY AIKEN = WIG BRUSHER
Not just a Wig Brusher, but a hair stylist.

---
BeYONCE KNOWLES = WIG OWNER
You have to respect B's wig grind because you can see how far she came up from her box braids days. Just as an aside, BYRON CRAWFORD pointed out to me that the title for BeYONCE's latest album sounds synonymous for the French toilet fixture that flushes asswater – BIDET. Lord knows BeYONCE could use one of those bad boys.

---
KELLY ROWLAND = WIG BRUSHER
I still think that the KNOWLES family keeps homegirl in their basement and forces her to sew all the House of Dereon clothing.

---
You have to admire the love that a Wig Brusher has for the Wig Owner.

BARBARA WALTERS = WIG OWNER
BARBARA WALTERS is a boss bitch in the Wig Owning game. KATIE COURIC couldn't hold her Tampax.

---
STAR JONES = WIG BRUSHER
STAR got out of pocket and boss bitch BARBARA has taken her wigs from her. Good thing for STAR is that I'm pretty sure her husband has a wig or two in his closet.

---
OPRAH WINFREY = WIG OWNER
Act like you know a Wig Owner when you see one in the streets. Talk about boss bitches… OPRAH be giving away cars and throwing Hermes bags in the garbage can.

---
GAYLE KING = WIG BRUSHER
On the low, GAYLE keeps all of OPRAH's wigs mad crispy. Like I said, on the low (no SHERYL SWOOPES).

---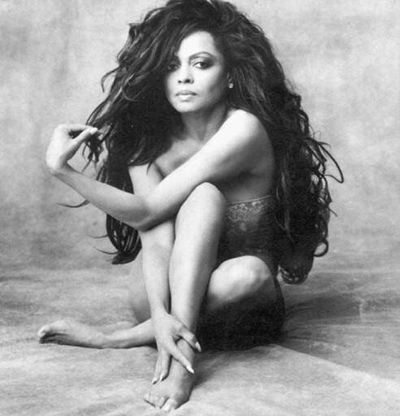 The Boss DIANA ROSS = WIG OWNER
DIANA ROSS is the blueprint for all young Wig Owners in the music business. Beautiful and ruthless, she was that queen bitch and she was born in Detroit so you know she kept it gullier than most.

MICHAEL JACKSON = WIG BRUSHER
When MICHAEL got too old for DIANA to look out for he ended up flipping his wig.

---
QUEEN BEE LIL' KIM = WIG OWNER
No Wig Owner on this list can claim to keeping it hardbody in the Federal pen except for the Queen Bee. When she came home she put on her lace front and her Louis Vuitton shades and got right back to work.

---
REMY MA = WIG BRUSHER
REMY MA will brush the hell out of a Lacey yak jawnt.

---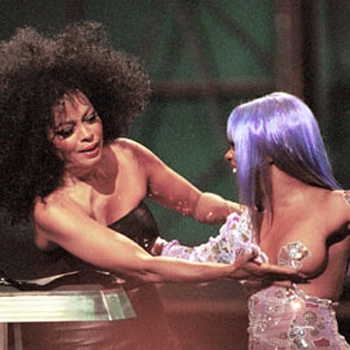 An all time classic moment in the history of Wig Ownership. The Boss passes the tittie baton to the Queen Bee.