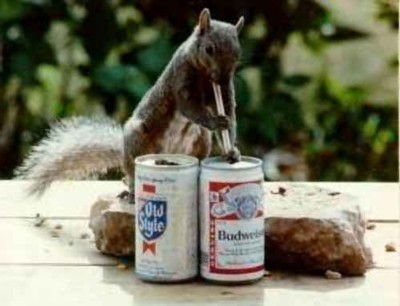 The Jiggerman Effect seems to take hold of anything with a puny brain.
The Cardinals manage to win the World Series at BUSCH Stadium and Budweiser's stock is up several points on the NYSE big board. Is all of this excitement in anticipation of JAY-Z's comeback album and subsequent tour which is being underwritten by The King of Beers?
What this should mean for rap music in another ten years will be a new spinoff genre from gangsta rap called domestic violence rap. Where inexpensive alcohol represents a symbol of success and acheivement women usually get beaten.
That is where Hip-Hop and rap music will need to look when trying to figure out why the artistic movement demised. Becoming the commercial soundtrack for all of the things that destroy a community is never how you perpetuate art.
Crack cocaine left a bone-deep slash through the community. Now here comes Superman to pour Budweiser on that open wound.
ROC-A-FELLA y'all