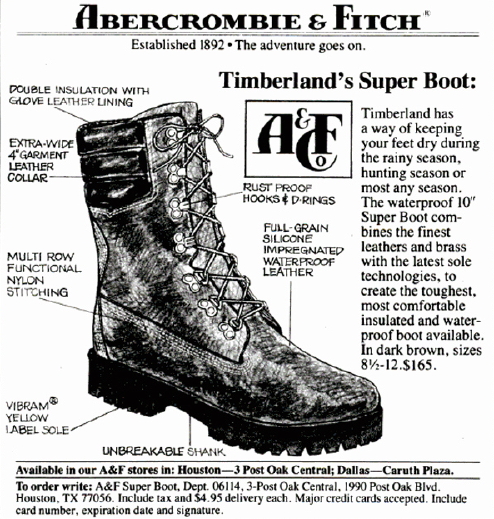 Peace to Gwarizm< /strong>
The closer we get to the retro release of the 40 Below Superboot for Timberland's 40th anniversary the more hype I get. I had to pull out a pair of classic Superboots just to reminisce on how tough these shoes really are.
Do you see that elephant skin leather? Timberland was doing elephant skin was before Nike put the print on a pair of Air Jordans. Do the knowledge los Internetos.
These leather on these boots is so official I had to have them resoled as opposed to asking Timb to replace them when the foam midsole failed.