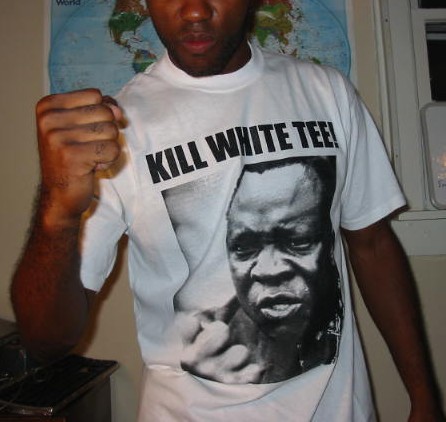 When I was a young impressionable weblogger and I thought I could change the world via my internet connection I started my own clothing line. I called it KILL WHITE TEE! The thought was that plain white tee shirts could be killed with style and swagger.
Plain white tees did die tho' under the influence of people with common sense. But now the scourge of white tees is returning with an even more ominous agenda… Kanye West collaborates with a high end fashion label to sell a $120 PLAIN WHITE TEE.
It was after that moment I received a call from longtime DP.com supporter GabeRockka, who recently ignited his own clothing brand called Artillery Concern. Gabe suggested that it was time to bring back KILL WHITE TEE! to return some sensibility to the white tee game and at the same time keep it evolutionary and funky.
The two(2) designs we are using for this hyper-limited run of KILL WHITE TEE! products will be the iconographic image of Tommie Smith, Juan Carlos and Peter Norman on the medal podium at the Mexico City Olympiad in 1968.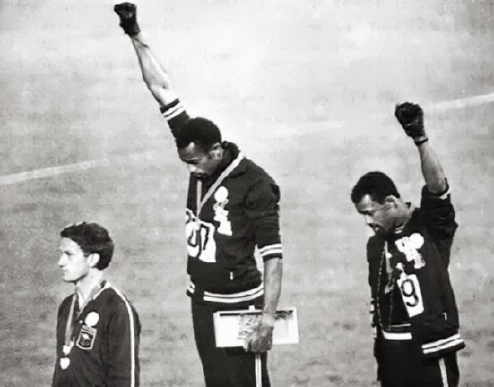 KILL WHITE TEE! will be placed above the image.
The ladies tee won't take a step back in subtlety. We choose Pam Grier in her empowering role as Coffy to put an end to the plain white tee madness in ladies tapered sizes.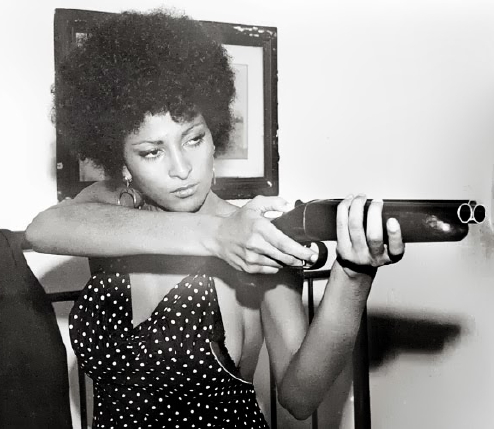 Support DP.com and Artillery Concern if you fux with fashion forward Hip-Hop. I'll post a link for where they'll be available as soon as the shirts are printed next week.
Thank you Internets.