A capital lettered WTF?!? as well as a 'HO SIT DOWN!' has to be handed to both BRITNEY SPEARS and INGA 'Foxy Brown' MARCHAND. These two broads have both been simultaneously spiraling downward but last week seemed to be the veritable jump off the cliff for these troubled artists.
BRITNEY has been going hard at the Los Angeles party circuit since her separation from cRap music new jack K-FED. This wouldn't really be too much news since the company she has kept like PARIS HILTON and LINDSAY LOHAN are fairly hardbody when it comes to the after hours scenes. The big difference that BRITNEY has with these chicks is not her pop music starom, but the fact that she has two seeds waiting for her at home. This behavior makes BRITNEY no different than most of the girls that you would meet in any inner city nightclub. Those broads leave their babies at home with their mother or their younger sister or they leave them home alone with a peanut butter sandwich. A book is in the works from her personal assistant and I expect an ABC-TV afterschool special in another year or so.
For BRITNEY it's like whatever whatever, throw some D's on that bitch.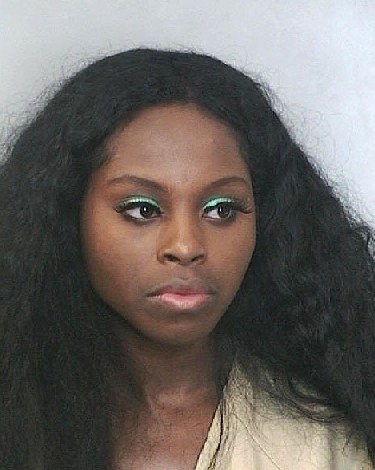 FOXY BROWN has been spazzing hard for several years, but I think that her hearing problem has a lot to do with her issues. That shit makes you go crazy when you lose your hearing. And you think you are talking real words but it sounds only like ridiculous retahd yelling and no one can understand you. I feel for FOXY too even though I can't stand her rapping. I feel for her because she has to support her baby brother PRETTY BOY (real talk is that he's not too pretty either).
FOXY's latest epsiode popped off in a beauty salon haircare supply store. I'm seeing a pattern here. If FOXY is kept out of nail salons and beauty salons she doesn't get arrested. That needs to be part of her probation agreement from now on. She has to order all her beauty supplies online.