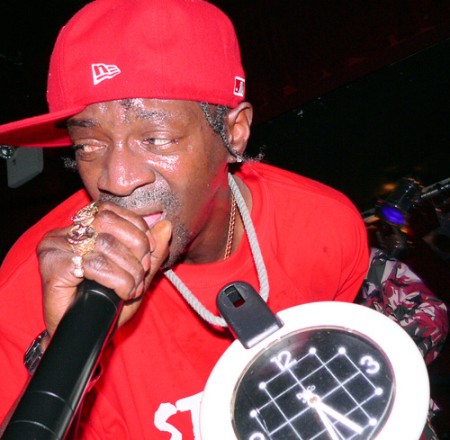 CHOCOLATE SNOWFLAKE taketh and she giveth away. What she gaveth to me were a pair of tickets to see Public Enemy at B.B.King's over the weekend. She knows I'm an old school fool and she accompanied me to the E.P.M.D. reunion a few months back. And she knows there is two groups that I go batshit for – Wu-Tang and Public Enemy. Listening to them brings out the ancient backpacker inside of me that believed Hip-Hop was a force for change. Turns out that the only change that Hip-Hop was good for was putting change in the pockets of the old white men and the Tall Israelis.
Twenty years ago, If you had told me that we would be in a worse place collectively as a nation I wouldn't have believed you. Does the residue of crack cocaine in our lungs make us impotent politically and socially? I've never seen so many leaders and artists and thinkers all so easily corruptible. I have given up on waiting for someone to speak to me and tell me how GOD wants me to live justly. I just let GOD tell me. GOD told me to have a good time at the concert.
Public Enemy still brings that heat boys and girls. They are still as inspiring to me as they were twenty years ago. The bass still hits you in the chest like a bump of that raw Peruvian. The horns still blare out thunder like a war siren. CHUCK D is still a prophet of rage, instead of using the microphone for profit. CHUCK D is not here selling you silly rags of clothing to put on your back. You will never, ever see CHUCK D's name on the list for rap music's top lyricists but no one can fuck with the english language the way he does it. No other rapper has that amount of knowledge of self and the infrastructure of supremacy. P.E. hasn't lost a step and that's a good thing since our world is filled with even more villains and cowards than it was twenty years ago.
I'm not going to review the show song by song by lyric. It was tremendous. X-Clan opened or P.E. and they were better than I remember. P.E. also has a band backing them up and these dudes are gritty. If they are performing in your neck of the woods go see them. This is the most hardbody Hip-Hop group on the planet. Instead of feeling like you don't own enough jewelry or that your car isn't the freshest, Public Enemy leave you feeling empowered that you can change this corrupt society with your participation. Right after the show was over I wanted to go and start a non-profit organization today or open up my own charter school. Knowledge is powerful like that. I implore you good folks to go get some.
Peace.
My homey from Angry Citizen took some great pics from the show like the one that heads this post. Click the link here and see for yourself.