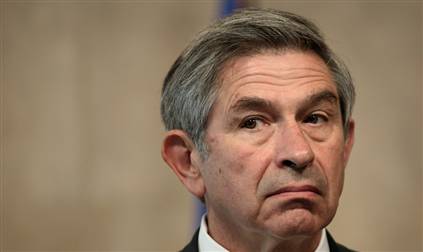 As the Bush Administration continues to rumble roughshod over everyone and everything this story emerges about PAUL WOLFOWITZ, the jockey of the pale white horse. WOLFOWITZ is the head of the one of the most sinister organizations evar. The World Bank is described in mainstream media as an organization that fights global poverty, but all of us that know the truth know that the World Bank's real mission is to impoverish soverign nations.
All of that aside we find that owning the planet is still not enough for G DUBBZ and his cronies. They must even steal the gumballs out of the candy machine. PAUL WOLFOWITZ gave a true sweetheart deal to his ladybug who also worked for the World Bank. In order to try to head off the critics that were sure to spot him and his jumpoff at the same office, WOLFOWITZ hooked shorty up with a position at his former office, the Pentagon. There's a revolving door that connects the White House with the World Bank with the Pentagon and with Halliburton.
All you have to do is follow the money.
But y'all don't hear me tho'.