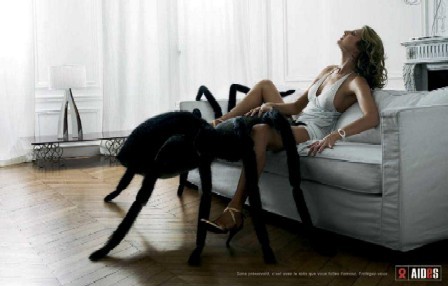 A leading auto-immune system research scientist, BILL NARAYAN, passed away this week. Dr. NARAYAN has been working to develop a low cost vaccine for HIV/AIDS to be distributed in economically impoverished countries. I'd like to act like his heart attack was some kind of plot by the giant pharmaceutical conglomerates to thwart his vaccine development, but honestly, I believe the doctor was in bed with these companies in the first place.
The big problem I have come to understand about the so-called AIDS virus is that it lacks a viral fingerprint. Every virus on the planet from Ebola to the bird flu all have distinct fingerprints that you can register when you submit their blood cultures to a microscope. AIDS is the only human virus that only has… Symptoms?!?
The detection of an overproduction of white blood cells is generally considered the marker for HIV infection. However, the overproduction of white cells can occur for a variety of reasons. One could have influenza or even be pregnant. I firmly believe that whether you are diagnosed to have HIV/AIDS, or the common flu all depends on your sexual preference, your race, and your class status. The doctors that have opened this argument have been summarily disenfranchised. With billions of trillions of dollars at stake for the industry of AIDS it would be extremely bad business to ultimately disavow the disease.
So we continue to demonize sex as a culture which in turn creates the need for pornography. I ask you to take a step backwards and determine for yourself if the moneys generated by pornography aren't in proportion to the media push to censor it, and the research dollars granted to "fight" the spread of HIV? What do I know anyhoo? Maybe the whole AIDS epidemic is a hoax after all. At least it is giving me some freaky images to stare at on my computer.
Do you think the scorpion is a male or female? Nevermind[ll].