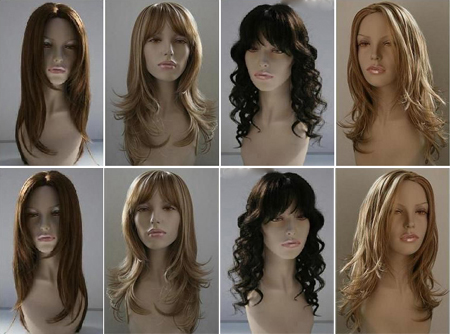 All Wig Owners are not created equal.
When I talked about Wig Owners > Wig Brushers I admit that I generally assumed that all Wig Owners were given the same considerations irrespective of their racial background. I'm embarrassed that I could be so naive. Here in America we have an entire socio-economic culture that is based entirely upon the construct of racism. Just when I think that someone transcends this construct I am shown evidence to the contrary.
Take a look at some of these Wig Owners and the treatment they receive from the mainstream media based on their race. Do you think that racism would be as viable if it weren't directly connected to capitalism via supremacy? What I'm asking you is whether or not we allow Wig Owners a certain allowance because we can make money from them.
TIME OUT > JAIL TIME
BRITNEY SPEARS
Instead of being in a rehabilitation clinic she is performing on the front and center stage of the MTV awards. The t.I.'s at MTV would prefer a drugged out BRITNEY SPEARS instead of the fruit loopy KANYE WEST. Was it because they knew that we would talk about the pop princess trainwreck for weeks to come?

---
FOXY BROWN
Not just is she doing jail time, but she is also spending time in solitary confinement a/k/a 'The Box'. Can you imagine how far under the jail we might put Foxy if she were sniffing cocaine off her baby's stomach like BRITNEY?

---
SOME NIGGA O.D.'s > AN ICON's TRAGIC DEMISE
HEATH LEDGER
What HEATH LEDGER's death means in the short term for me is that the premiere for 'The Dark Knight' will be even more crowded than usual. LEDGER's family lucked out that HEATH was effing with the OLSENs and not the LOHAN clan. We may never have recovered the body had LINDSAY's dad got a hold of him.

---
PIMP C
Since when does an autopsy on a 36yr old take more than two months? Maybe if Pimp C's fans bought more of his albums instead of downloading them the BUTLER family could afford to have the coroner's report released?

---
ACTUALLY RUNNING OVER BITCHES > RAPPING ABOUT IT
LIZZIE GRUBMAN
GRUBMAN allegedly yelled "Fuck you white trash!" from the window of her Mercedes-Benz SUV before she mowed down over a dozen patrons at a nightclub in the Hamptons. Bones were broken, and since no one died, and GRUBMAN is a rich, connected bitch her vehicular assault conviction and subsequent eight years jail sentence was reduced to a misdemeanor and a thirty day plea deal.

---
REMY MARTIN
REMY MA raps about shooting people and strongarming witnesses to crimes. I suggest to her to hire GRUBMAN's public relations firm, but those chicks have prah'lee already shot their load,

---
CHEMICALLY ENHANCED DOUCHEBAGS
ROGER CLEMENS
Major league douchebag who can still command appearance fees at seminars for teaching young athletes.

---
BARRY BONDS
Major league douchebag on his way to prison.

---
DIRTBAG SOUL SONGBIRD > DRUGGED OUT DIVA
AMY WINEHOUSE
When Rolling Stone magazine anointed her the new queen of soul a little bit of Motown died again.

---
WHITNEY HOUSTON
How come no more Grammy awards for this crackhead?

---