I almost copped the black Air Max pictured above at A.J. Wright for thirty cent. I ended up passing on them because they aren't my favorite colorway for these shoes.
I fucks with the 'Brazilian Favela' colorway. Straight Bahia on you bitches. Summer icy white with royal blue trimmings. Damn I need these.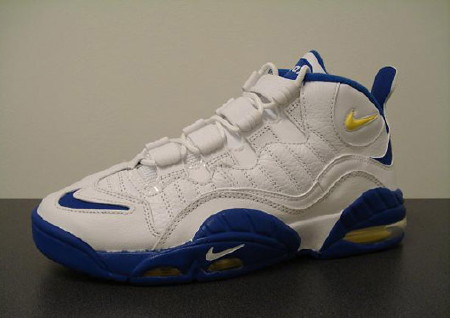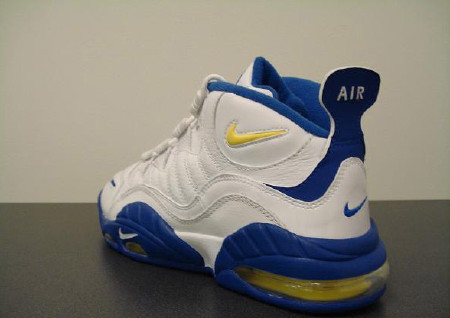 These joints were called the Air Max Sensation. This was CHRIS WEBBER's sneaker for his second year in the league when he was still with Golden State. Back then WEBBER was the next OSCAR ROBERTSON. He could dribble, pass and shoot. Even though WEBBER isn't in the league anymore his shoes still rep hardbody.
These were the b-ball edition of the Air Max '95 platform. KEN GRIFFEY and NEON DEION had similar shoes. These joints here are the business.