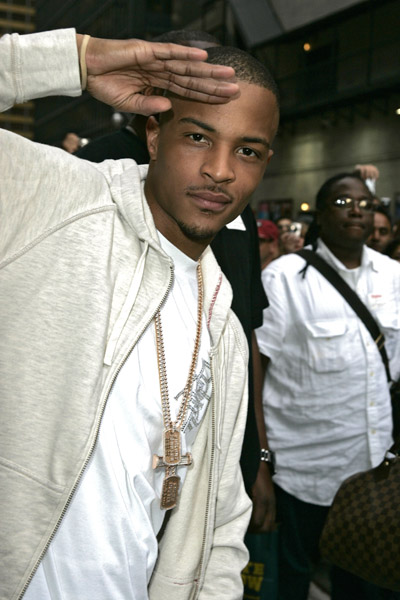 Billy X. Sunday is an armchair A & R…
This shit is simple in the crap music fantasy business. You can basically do whatever you want to do. You can sign Fifty Cent and Ja Rule to your label and make them into an R & B group with Amy Winehouse. I might start the cRap Music Fantasy League again if I get some paper from someone that makes managing the game worth my time. And when 'if' turns into a fifth I will be drunker than muvv.
So this joint I am doing right here is a freebie. I'm gonna intern at Atlantic since I hear they need some A & R help now that Y.L.G. has started his own media company (read: a blog AND MySpace page). I remember the old Atlantic recording studios at 1841 Broadway. Back in those days a young Guillermo Xavier Dominguez, that's Billy X. Sunday to y'all, worked as a mailroom gopher for an architecture firm.
All kinds of musical talent would come to the studios to record, Steve Winwood, Billy Ocean, Carly Simon, Hall AND Oates. Those were the golden days of Hip-Hop. I think Barney Rubble recorded his Fruity Pebbles rap song in those studios. I wish I could have recognized back then that rap music would become so damn fruity? I would have invested in Fruit Roll Ups [ll].
So here we are twenty years later and Atlantic is still in the business of making fruity music. I've got nothing against Lupe or T.I. These dudes are ultimately company men, like myself. If making music about bullshit increases the companies bottom line then these guys are all in. But for how much longer will rap be a viable music commodity? Not too much longer methinks. So what do you do if you manage Lupe and T.I. in real life? If you managed these guys in the cRap Music Fantasy League you would hope they tried to rob a bank together and were caught. That would net you a lot of points. In real life, not so much.
In real life I would tell T.I. to use his government name on his next album. Not like Fifty did with 'Curtis', but to use his name Clifford Harris as his artist name. I'd call the album 'Federal Arrest' and have a picture of T.I. dressed in a FedEx outfit delivering a package to Tip. The concept of this album is the detail of feelings before his public fall. As Clifford Harris he could rhyme out the pathos of T.I. and Tip. Sonn would have a third alter ego based in reality. Real reality too, not that rapper reality which isn't really real at all.
The main reason that T.I. has to adopt the Clifford Harris moniker is because of all the shit he is going to do outside of rap. I think T.I. can be a more effective brand pitchman than even Jay-Z. Think about this, LL Cool J and Jay-Z are both on the other side of 40yrs old and we still refer to them as their stage names. Is Jay-Z going to be 80yrs old and still using that stage name? Yes. When he had the chance to go in hard as Shawn Carter he didn't do it. Steve Stoute must have convinced him that he would be rapping forever.
T.I. isn't going to rapping forever. There is one more album after 'Paper Trail' and then dude is going Hollywood. First off, there's no fucking money in rap music anyhoo. Maybe on tour, but who wants to be on the road 10 months a year? Other than the Roots. Copp that 'Rising Down' today. You get my point though. Plus if T.I. pulls in Cliff Harris there's the chance of a T.I. vs. TIP vs. Cliff Harris single.
Fuck bi-polar, try polar.