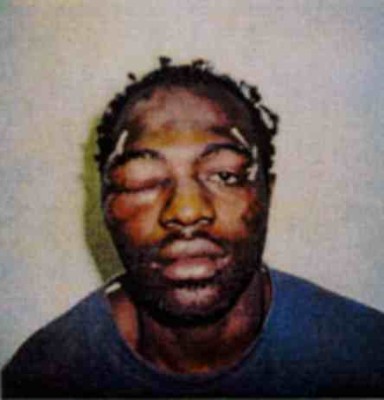 When I first heard this term 'euthanasia' mentioned it was in relation to the practice of mainland Chinese parents terminating their newborn female children. In my mind I think I ruminated on how hard the 'youth in Asia' had shit.
Here in America we like to perform abortions in the 90th tri-mester. Some call it capital punishment. I call it adult abortion. What do I know?
Here's what I do know. The New York City police are still kicking people's asses for no money down. Black cop is getting his licks in for real now. Just like in slavery times when the African couldn't wait to get his hands on the whip, the NYPD's African Americans are cruising for a bruising.
Take note party people, in 2008 anything that is Black can catch a bullet. Bears too. A Black bear in Minnesota had to get merc'ked since the wildlife officers only had bullets instead of tranquilizers. Would a polar bear have been smoked as quickly? Not so much. My favorite line from the cops is the term he used for clapping the bear's wig – "dispatching it."
Yep, the bear was simply sent to the land of Yogi and Boo Boo re-runs.