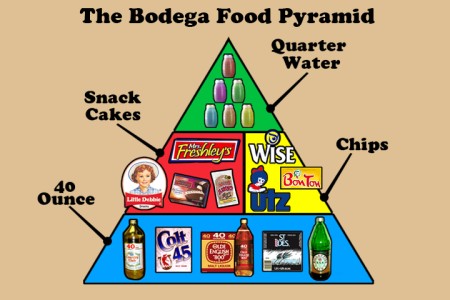 The iNTERNETS CELEBRITIES seminal short film on urban nutrition – Bodega, was awarded the Paul Robeson Honorable Mention citation for short-form non-fiction at the 2008 Newark Black Film Festival. Since I'm in Atlanta still and I won't be able to make the awards presentation maybe someone else could drop by the Newark Museum in our stead. Kind of like that shit they do at the Oscars.
As part of the NBFF Awards programme, Bodega will be screened tonight in Newark, on Thursday in Trenton and on Friday in Asbury Park.
I don't know if Bruce Springsteen will be there as well, but if he shows up he will learn a lot about bodegas. Okay, maybe not so much.
What are you humps in New Jersey doing?