We all agreed last year that Haitians were way more gully than Jamaicans.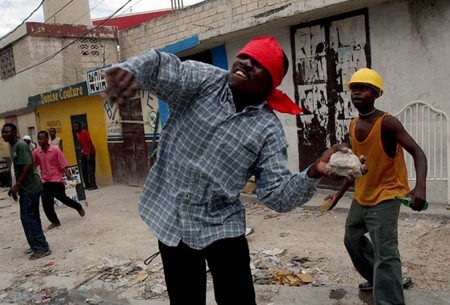 When your shit is so f'rucked up that you have to resort to kidnapping nuns you have lost all hope. Have you seen what the average nun looks like? Who's gonna give you a reward for a haggardly piece of poon?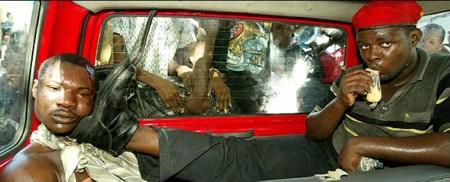 I feel the Haiti peoples pain too because the story is always the same with whoever sits in their presidential palace. Sooner or later the electric bill doesn't get paid and then everyone finds out that the politicians were corrupt. So why doesn't the Dominican Republic of Mexico have to deal with this same unrest? The only pictures that I get from D.R.M. are of 16year old chambermaids right after they've 'cleaned' the room (NSFW).
The D.R.M. has realized one thing that is inherent in human nature. The need to congregate and commune. The clothing sweatshops set up in the Dominican Republic of Mexico fulfill these needs. The sweatshops in the D.R.M. allow the exploited populus a place to congregate outside of their respective shantys. The factories are more comortable and the lighting is better. So what if you have to work a 14hr. shift, that is just more time to gossip with your cousin MARYLIS.
This is what the Haiti people need to make them as happy as their Dominican Mexican cousins… more sweatshops. This way the Haitians can whistle while they work.