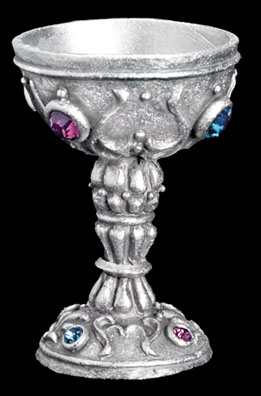 In Search of… The HOLY GRAIL.
My quest continues for the Holy Grail of footwear. For now I am turning my attentions away from the NIKE Air Tech Challenge tennis shoes inspired by ANDRE AGASSI to another one of my favorite shoes endorsed by a world class athlete. There wasn't a whole lot that VINCENT EDWARD JACKSON didn't know and one of the things he knew best was how to excite an arena full of spectators.
Whether it was the tape measure length home runs he smashed before the happy go lucky steroids era in baseball or the brutal pounding(no brokeback) that he issued to any defensive players that tried to tackle him on the gridiron, BO JACKSON was the O.G. human highlight reel.
Where DEION 'PRIMETIME' SANDERS was all trashtalk and flash, JACKSON was all smash, as in smashmouth. In his first year playing football for the Los Angeles Raiders, JACKSON rushed for 554 yards with only 81 carries. That amounts to almost seven yards of offense every time he touched the ball. Some quareterbacks can't match that average of production and they throw the ball down the field.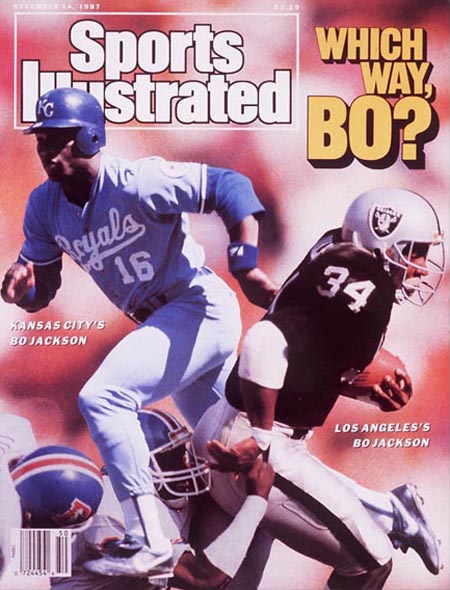 BO was also a beast on the baseball diamond. 1989 was his break out season with the Kansas City Royals. JACKSON finshed forth in the American League in home runs, and runs batted in. Mind you, this is before all the MLB players were juicing so these are numbers based on sheer talent and skills.
BO's biggest contribution to sport was the campaign that NIKE created to promote his cross-training sneakers.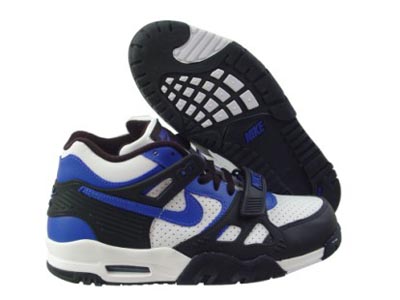 The ads were titled 'BO knows' and they featured JACKSON doing a litany of other activities that were athletic and cerebral. Who knew that BO was also great at tennis, golf, auto racing and he could even play the blues guitar alongside legendary musician BO DIDDLEY? Well, maybe BO couldn't play the blues, but I sure would like to play in those blue Air Trainer 3's. If anybody has a hook up at Athlete's Foot or Foot Locker please holler at the kid.
The sickest pair of A.T. 3's that I have come across are the VioTechs.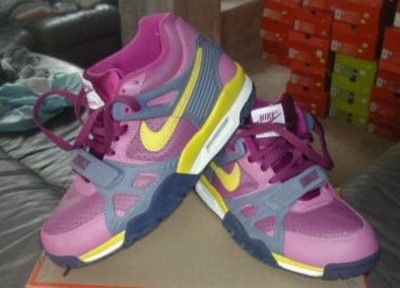 I call them the Air Jokerz Quickstrike