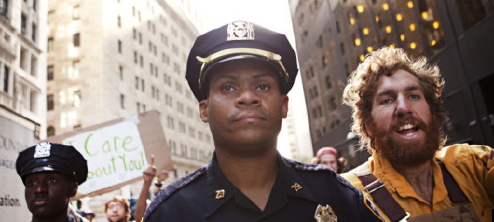 Everyone's comparing Occupy Wall Street to the protests in Egypt without understanding that the rich and wealthy in Egypt wanted a regime change so they posited the poor and disenfranchised directly at Mubarak. The rich and wealthy in America DON'T want a regime change over here. They want to keep the status quo popping off in their advantage.
The fact that Americans couldn't see far enough to fight for their healthcare rights means they definitely won't grasp that their quality of life has been undermined by our corporate overlords. They'll continue to find these protestors anti-American or at best a nuisance. In the meantime and in between time someone better take a look at the social security fund.
What's gonna happen when the police get their pensions pushed back? By then private security firms and 'contractors' will be on the job just like they made all the executive decisions in Iraq.
Smarten up NaS.