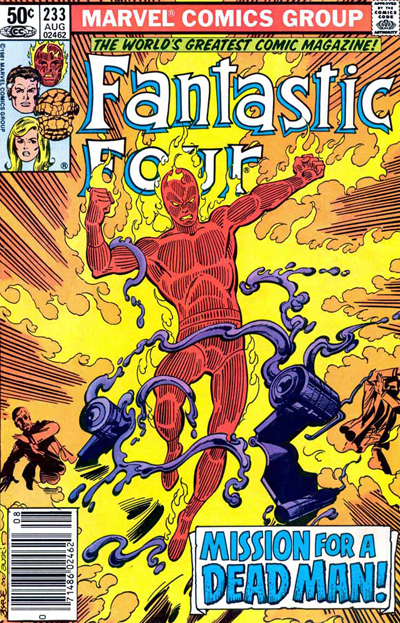 Who's going to see the new Fantastic Four movie called 'The Rise Of The Silver Surfer'? I'm going just to see if they give Galactus his just due. The Silver Surfer was a bad ass, but how thorough was Galactus? That dude ate planets like they were chocolate covered creme puffs. The previews show the Human Torch trying to get at the Surfer and then getting his ass handed to him. Y'all dumb heroes need to know that the Silver Surfer ain't no joke.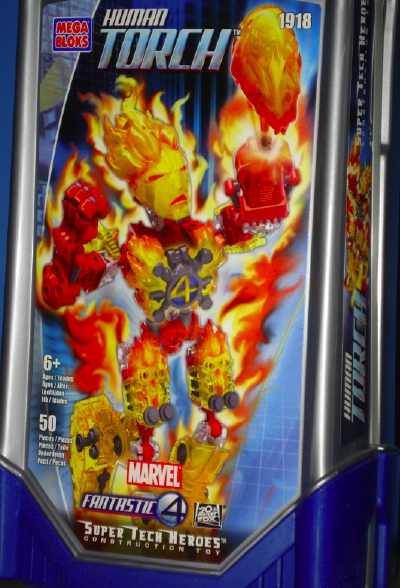 The shoe that represented their character best from last years' Fantastic Four pack by NIKE were the Human Torch Air Max 95's. These shits are fire, literally and figuratively. NIKE went all out with the gradient colorway on the uppers. You already know about the legendary comfort of the Air Max 95 shoe. The forefoot and heel air capsules are pressurized to take a serious pounding. Johnny Storm was always the cocky playboy hotshot in the comic books. Ain't a damn thing change either because you will have his swagger when you put these on.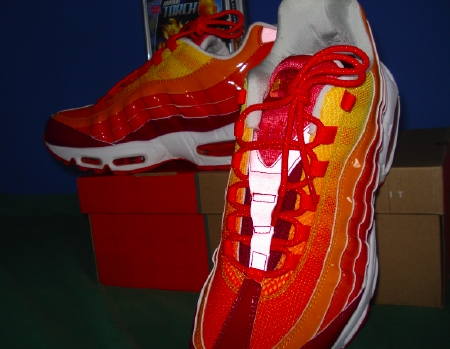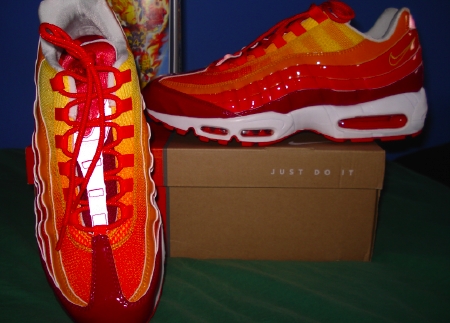 I included a Human Torch toy in the deadstock box with the sneakers so that whoever I sell or trade these shoes to will get a lil' something extra to seal the deal.