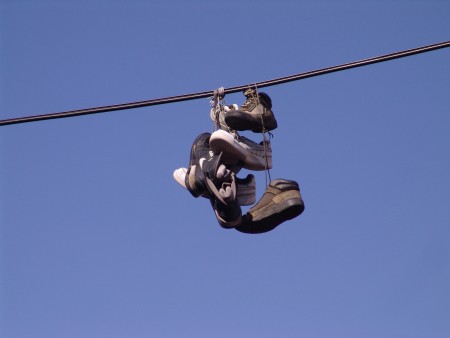 DP Real Estate Advice: Wherever you see shoes hanging buy some property.
I grew up in one of New York City's typical outer borough communities. Detached one family houses that were big enough to keep all of your cousins on one floor. A nice little backyard that couldn't hold more than a rose bush and a crab apple tree. This was the typical working class 'hood. Fuck what you heard about the urban blight. The sun would still rise every day at 6:30am and that meant you had a chance to do something with your life.
I can't say enough about how the drug trade changed my neighborhood. Fuck that, it changed the entire city. It made neighborhoods even more segregated than they already were. Not just on some Black and white type shit, but on some haves and have nots type ish. From running through my next door neighbors open kitchen doors when we played manhunt to everyone becoming shut ins and friendly homes becoming locked away castles. Veritable jail cells for those that lived inside.
When I walked through the neighborhood the other day I was amazed to see the final results of the crack epidemic. Instead of seeing my old friends and neighbors emaciated and pale like zombies what I saw was more stark and depressing. The city has changed the zoning and construction codes for the community. The generation old texture of one family homes has been supplanted by multi-story multiple dwelling that have no regard or respect for the scale of the community.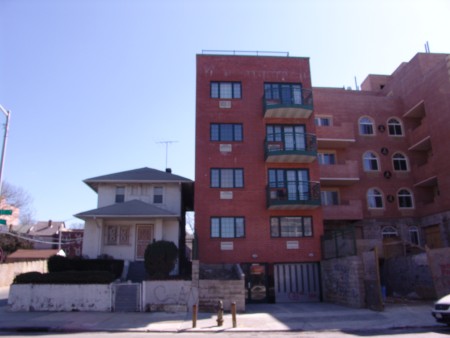 This is my boy JUMA's family home. It looks like they are some of the few holdouts still left. You don't get an accurate feel for the bastardization of scale that has been allowed when you look at JUMA's house from the front door elevation.
From the side view you can see how truly monstrous these construction code changes really are. The new building on the property adjoining JUMA's family house is more than twice the bulk (overall square footage) of the existing homes.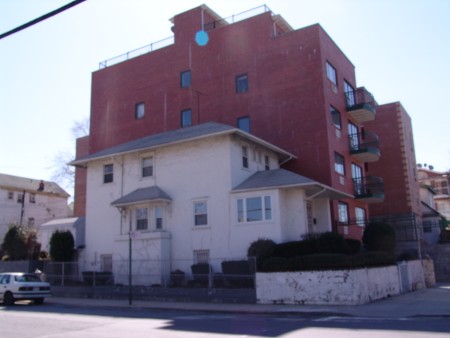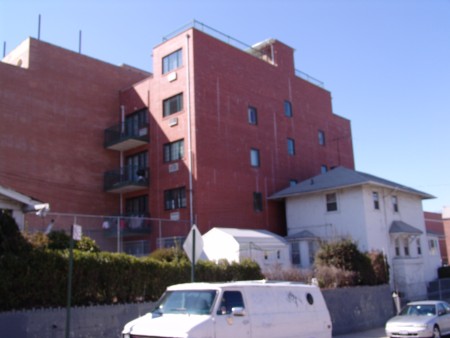 These multiple dwellings are filled to the gills with round the clock renters who tax all the neighborhoods resources especially the infrastructure (roads, water and sewer services). This becomes especially pronounced since their isn't enough mass transportation to move people in and out of this community efficiently. This is real estate racism.
This shit went down in Corona Queens because we were a predominantly working class Black neighborhood and we were ravaged by illegal drugs.
There are still a few holdouts, but they will eventually be overcome by this unbridled development. This is TASHA COX' family crib. TASHA was the prettiest girl in the park. Her cousin played for the Mets and nobody effed with her. Her grandfolks still live in the house. They are too old and too proud to leave their home.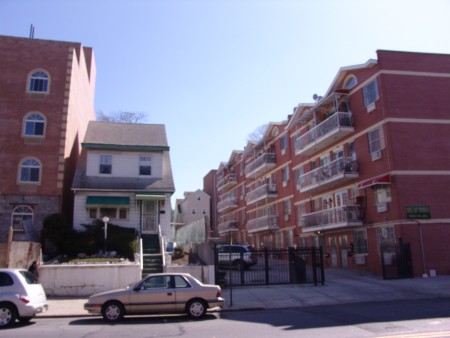 There goes TODD HAGINS' family home and BARRY BROOKS(R.I.P.) mother's crib. When your children are dead or in jail you don't even have someone to continue the legacy of home ownership. When developers pounce on a community like a pack of ravenous jackals you can't fight them all off.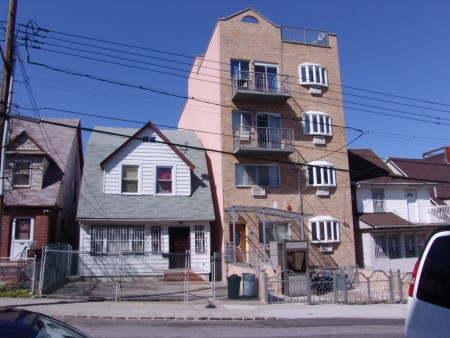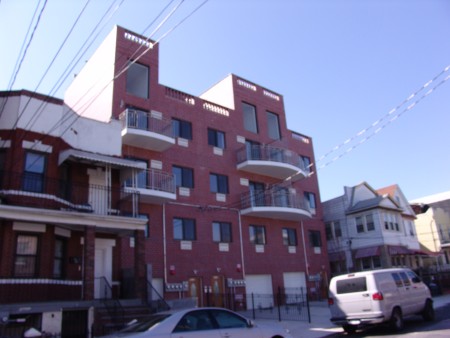 My parents left Corona two decades ago, but we maintained our old neighborhood ties through the church on Northern Boulevard, the little league at the Louis Armstrong school, and the fact that I moved into the upstairs of my uncle's crib on 100th Street when I was 17. My folks went to Long Island to save my younger brother from the sirene call of the streets that I could not resist. Most of the other folks in Corona weren't as fortunate as my parents. The sunlight is once again being taken from these peoples' eyes.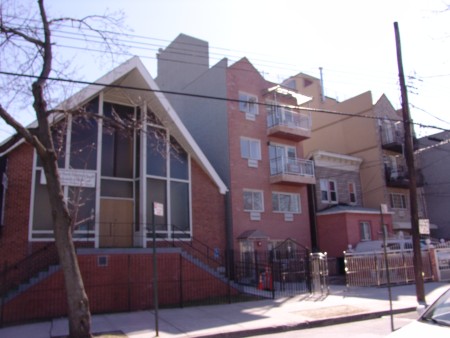 You know when a developer is godless? When he builds his multiple dwelling, his own personal cathedral to commerce right alongside a church and he dwarfs the church by comparison. Would developers be able to run roughshod over residents of a more politically wealthy community. I don't think so.