^ That's ny nig Meyhem Lauren

Meyhem Lauren featuring Roc Marciano – 'Animal Science'
I'm jumping out the window hardbody this week (no Ron Browz and DEFINITELY no Erick Sermon). If you got some shit going down and you got free alcohol for the kid make sure you holla at me. I'm not talking that bullshit Pabst Blue Ribbon either my niggas. I want that top shelf if you want me at your event. I could sit in my own damn house and drink malt liquor or bumwines by my damn self.
Last night was the Kid Cudi listening session. I like his album but it is so not anything that most heads are ready to hear. I feel like the music is a continuation of the 808's sound without the autotune pitch correction on the vocals. It's just as experimental though. There's definitely some joints on there that you would feel familiar with (comfortable), but I don't think Cudi wants niggas to feel comfortable. He has an artistic vision that wants to present and he does it. I'll give you a drop on Cudi's album in a day or so. Right now I'm focusing on the Raekwon listening event later on today.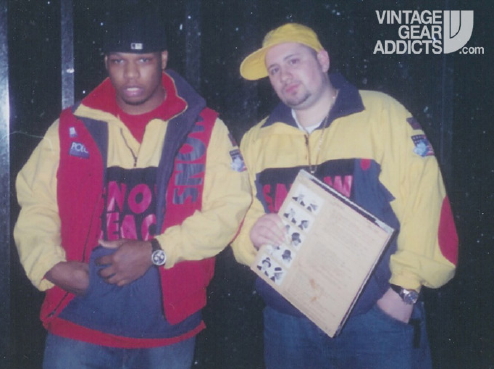 Wu-Tang changes rap music for the better in the early mid nineties. Everything they represented from unity to beats to the most vicious rhymes ever put into a mic device is what the Wu is all about. Raekwon's Only Built 4 Cuban Linx 2 is getting the best reviews from all the people whose opinions I trust. I'm ready to become a stan again. Would I be retarded if I pulled out the Snow Beach pullover in 90 degree weather. The answer to that is hells yeah.
After Raekwon's performance I have to bounce into Brooklyn and parlay with the kid Meyhem Lauren. He's got a nice little party in Williamsburg with a few underground acts coming through to hang out and spit a song or two. What are y'all getting into? Come out to the Rockstar Bar in Williamsburg. Just say my name at the door to get the friends and family discount. And if you see a nigga in the streets shout me on the TWitter – @FYMTG (Fux Yo' Meeting!)