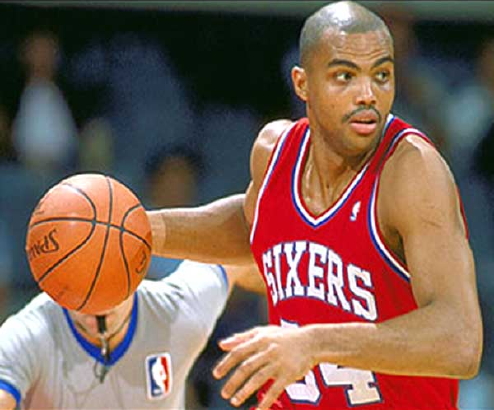 Since I'm still on my Philly vibe I decided which kicks I need to rock to the Roots picnic next year.
I'm copping these Nike Vac-Tech Barkleys because they are HARD!
Barkley's signature shoes always had that substantial hardbody silhouette. Barkley's game was actually supernatural because he was shorter than his listed height of 6′-6″. Some have said that Barkley was actually 6′-2″. LOL. Dude is the GOAT Phoenix Sun but these shoes are all about that Philly swag colorway.
Nike's Vac-Tech constructs the upper of one seamless shell. Even the foams have seams at the heels and toebox. These joints are definitely some Independence Day neck snappers. I'ma free myself from all the Jordan hype with these buttermilks.