If there was anything that I gleaned from the ego trip (white) Rapper Show is that MC Serch can still bring fame to a bag holder without getting their ass kicked by Hammer's goons.
I mean, what do you think the future holds for Shamrock or John Brown? They will be rap music footnotes as soon as the second season begins to air. Anybody remember Nikki 'Hoopz' Alexander? Exactly. The best chance for one of these rappers to keep his names on people's lips will be for them to carry a bag and keep smiling. Busta Rhymes could use a new chauffeur so that's something to think about also.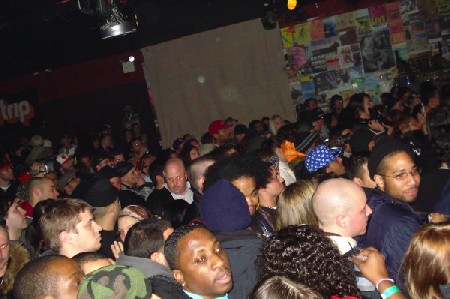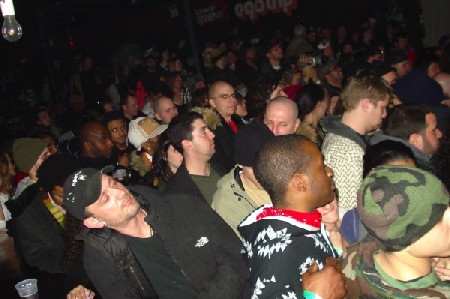 As A Salute To Weed Carrier's NYC field correspondent I took the assignment of attending the (white) Rapper Show wrap up party in order to celebrate the arrival of celebrity bag holding with a bang(no Tony Yayo). The dude that carried Serch's sacks the best would be awarded with something even more valauble than a recording contract. He was going home with $100,000 dollars. That's a whole lot of ounces of that piffy piff and you know what I'm saying. The crowd that filled the club was lively and after the broadcast of the final episode of the television show we were all hyped up for the real show.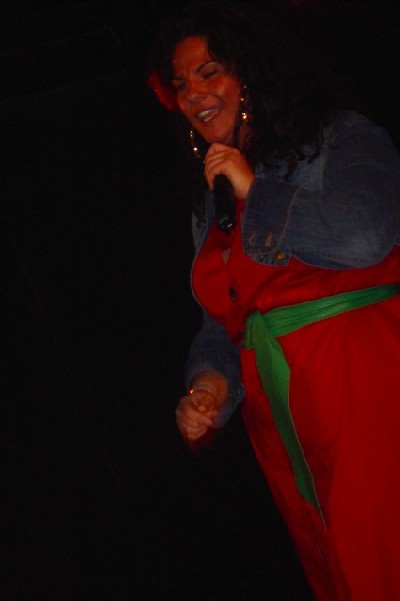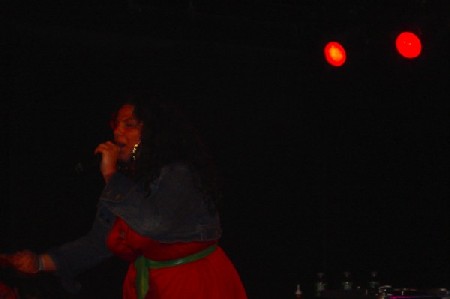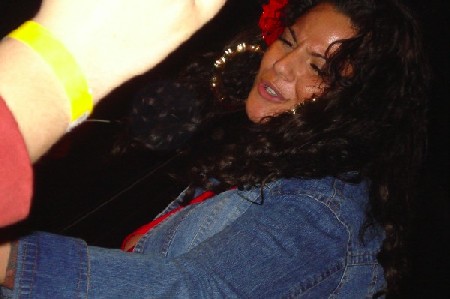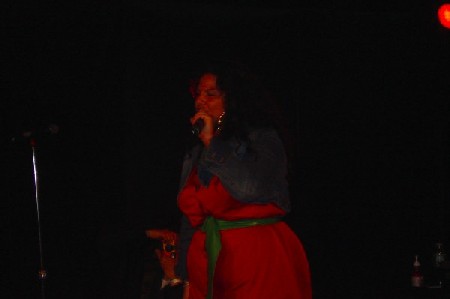 Persia, who was one of the most popular rappers on the show cleaned herself up and brought her bawdy ass Big Momma Cass routine to the stage. Her flow was competent and had improved somewhat since we last saw her on the show which was filmed some six months ago. I will admit that I found her attractive in a big girl kind of way. She had on some high heels that matched her belt and for a moment I considered bending her over backstage along with about three hundred or so of the other internets geeks that had climbed up from their mother's basements to come to the show. The only thing that separated me from the geeks were the ten or twenty rounds of free Bacardi that threw back thanks to the crew from OnSmash and G.O.O.D. Records (yeah, them dudes).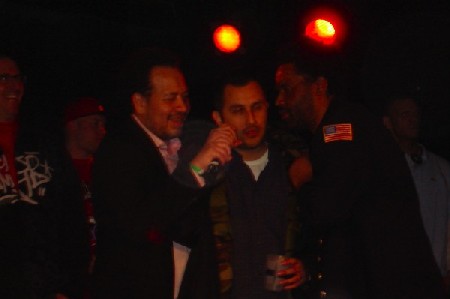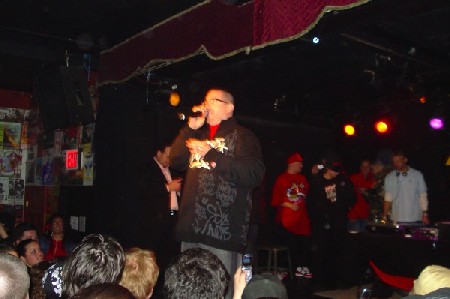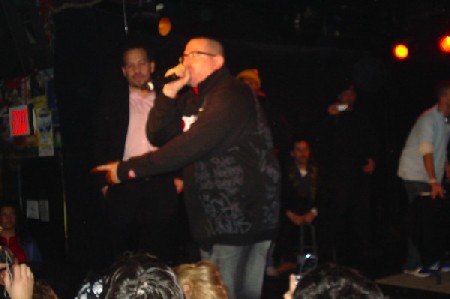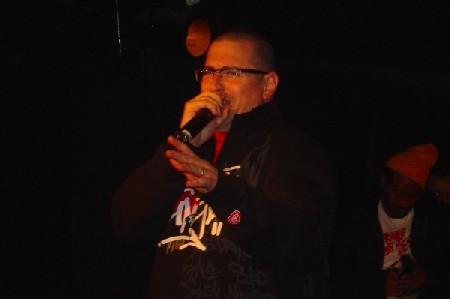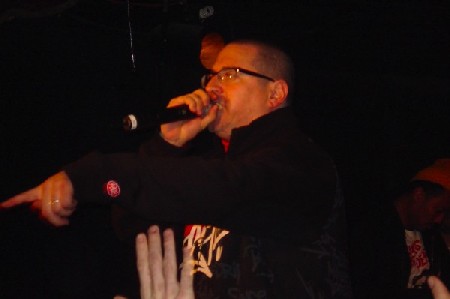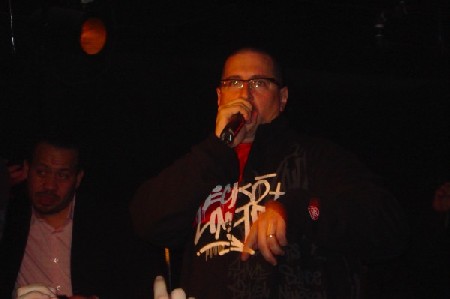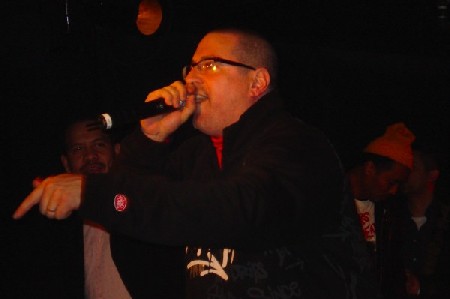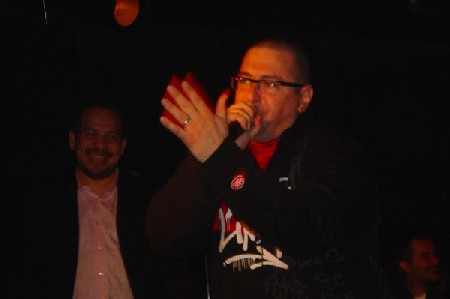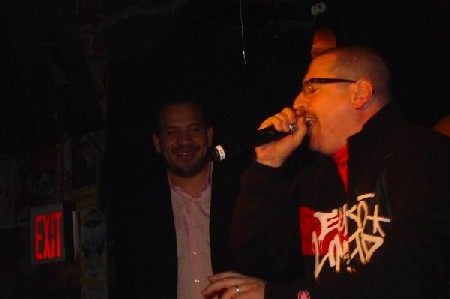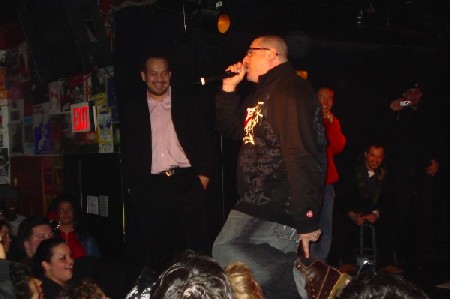 John Brown, the runner up for the contest, was the show's highlight but I was too tired and it was after midnight so I didn't stay to watch him perform. Instead I caught the ego trip collective and MC Serch spit some freestyles for the crowd. Serch talked shit about people in the crowd and the clothes he had on. When he spit that shit about the Decepticons and his Timberlands the place went bananas. Well, at least one dude in there went bananas, but he was a big dude. Serch can do his freestyle thing. The ego trip collective… Not so much. Fun was still had by all. The (white) Rapper Show is a movement that you had better get in tuned with. Season 2 is on it's way. Believe that!