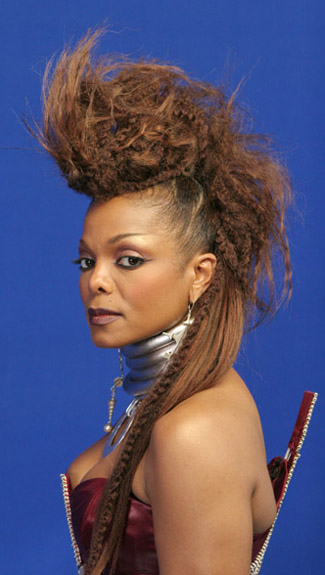 In what is surely some additional T.I. conspiracy it has been alleged that MTV has placed a moratorium on playing JANET JACKSON's new music videos because of the controversy that stemmed from the Super Bowl halftime show that THEY produced some two odd years ago.
I picked up this story while visiting my cuzzin from another luvin, FRESHALINA (Crunk + Disco). This seems crazy to me since MTV staged the whole damn production in the first place, but since they and JUSTINA TIMBERLAKE have been allowed to back away from any culpability I guess JANET will have to take this one on the chin again.
BTW, did y'all know that MISS JACKSON likes to take them on her chin frequently?!?
Who wants to bet that she is pegging J.D.?