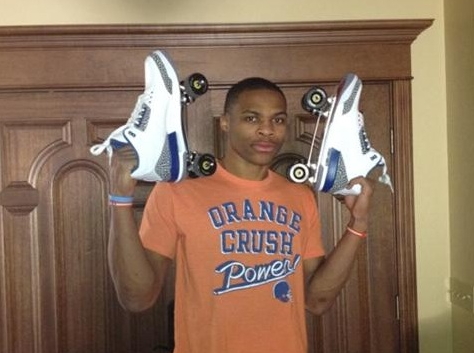 Russell Westbrook has the OKC Thunder rolling!
Premium Pete asked me to post a list of my Top 10 Sneakers of 2011 over at the SneakerTUBE.tv blog. I decided that a video mixtape would feel fresher than just a blog drop. This is my beautiful dark irony since I started SFU from blog drops.
Happy new year my sneaker fiend family. May your uppers remain crisp and your soles stay icy fresh in 2012.