I don't hardly ever feature Air Jordan products on my page since I don't buy them any longer. One of the reasons I stopped copping Air Jordans was because of the pricing shenanigans that developed due to the scarcity of the shoe. I shouldn't be such a hater though since Nike knew they were dealing with instant classics on the day these shoes were released. Good capitalism says that you can fux with the demand when you fux with the supply.
Anyhoo, I thought to myself that Nike would have to be really progressive to bring me back to copping Air Jordans (not that they even need my scrilla). I thought to myself about what it would take for me to become excited about a pair of Air Jordans and then it hit me right in the eyesocket.
AIR.
I reached out to the Twitternation for anyone who could bang out some photoshop .jpgs and I got a bunch of folks that stepped up to shoot their shot. In the end it was our techmeister and videostreaming homey DJ RAYZ that came through with a sick pair of Air Jordan X(10) x Air Max 360 hybrids. How fireworks are these?!? Str8 fire flames for your foot game.
I am calling these joints the AJaX360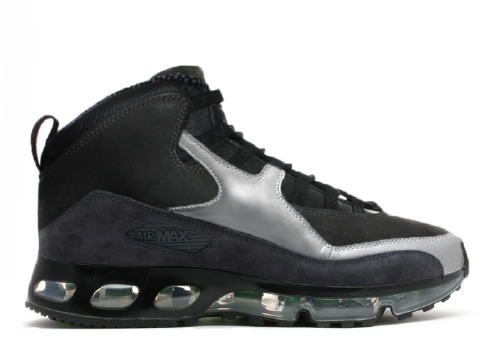 Sneaker Fiends Unite! NYC tour pops off again this weekend on a brand new year trip. Affordable kicks, exclusive fitted caps, and classic NYC locations are all going down this Saturday 01.03.09. I expect a special guest or two to join us for this tour so don't miss out on the movement of futuristic sneaker fiends.