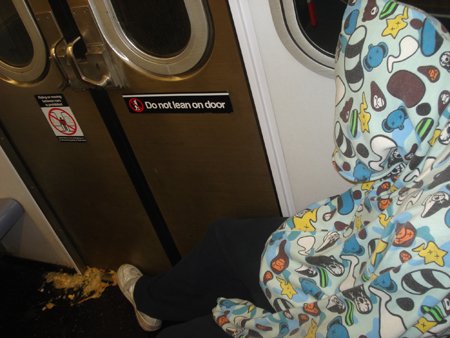 My name is Earl.
Nothing excites me more than the things that come from inside the human body. In this CSI episode we will try to figure out what caused the expulsion of so much nutritional proteins.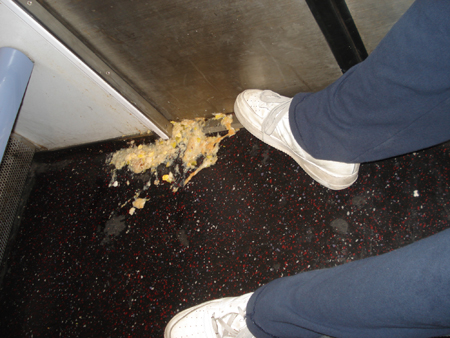 Closer inspection determines that this was probably a meal with chicken or turkey as the base and what appears to be some kind of red vegetable, possibly a habanero pepper or a tomato skin.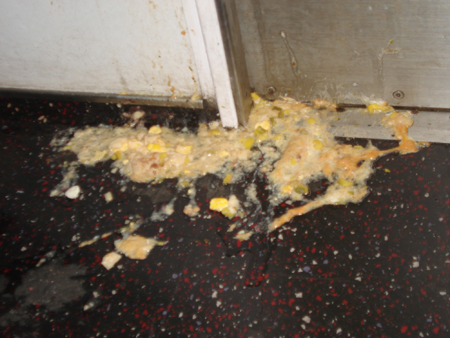 This event seems to have been caused by the victim's choice of reading material.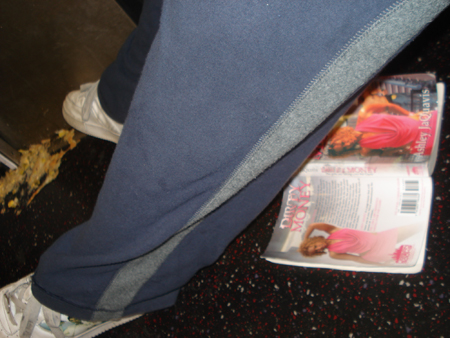 'Dirty Money' by author ASHLEY JaQUAVIS. A jig lit classic along the lines of even the greatest CHESTER HIMES novels.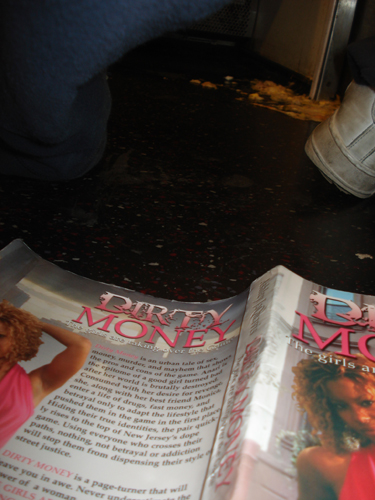 'Scarface' themed sneakers indicate that this victim lived the faux gansgter lifestyle head to toe.
This crime scene lends credence to the discussion that 'Scarface' is only favored by those without the good taste to appreciate quality PACINO films like 'Dog Day Afternoon'.