Archive for May, 2006
Tuesday, May 30th, 2006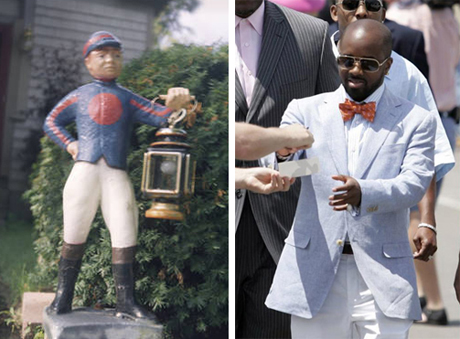 Actual size.
Tuesday, May 30th, 2006
BLU CHEEZ is starting another photo album featuring jigs and others in their finest vines. He calls this album 'Up In The Club'. It features everybody doing their ghetto fabulous thing at the club. If you like H.A.M., then 'Up In The Club' will be your Cuban sammich.
BLU CHEEZ wants to thank AMANDA, JOJO McQUEEN and MECCA WALLACE for their contributions to this album.
If you have some pics that you want BLU CHEEZ to post in one of his photo albums, e-mail them to him at blu_cheez@dallaspenn.com
Tuesday, May 30th, 2006
Superstar music video director LIL' X is one of the biggest reasons that the Black female boonkey is one of the hottest items this summer season. X has steadily climbed up the ranks as one of music television's most sought after autuers. He studied under the master, HYPE WILLIAMS, who is like the SCORSESE of the crap music video scene.
X deserves credit for making brownskin Black women equally objectifiable with their lighter skinned counterparts. To give these darker complexion women the amount of camera time that X has devoted to them I believe is worthy of some sort of NAACP Image Award. So will you stand with me, people of all different melanin dispositions and give this man some respect?
Plus, when he gives me a soul brother handshake at his birthday party it's as if I was given the key that night for some exclusive video ho poon.