I might be one of the luckiest dudes in the world. I didn't have a ticket to the Ghostface + Red / Meth show going down here in NYC and it didn't look good for me to come up on one either. I wanted to get into the 88 Keys, Asher Roth, Kid Cudi show at the same location and when I put my desires out there on the internets I only heard the sound of crickets. I reached out to Asher's people and they didn't have a single ticket for the kid either. There was no way I was gonna be able to finagle my way into this concert, especially since the industry has been buzzing about Raekwon and everyone knew he was in town and would cameo at this event.
Lo and behold, CARL CHERY hit me up on my new Blackberry and told me that he could hold me down for the show. Let me say this right here, CARL is a good dude, nullus. I didn't really know fam from any of these other young industry cats when he came and took over from Eskay at the X-spot, and we kind of got familiar [ll] at some open bar industry party in a sneaker store. You never know though what people are about at those parties since everyone is drunk and looking to bag up something that smells good. The proof to me that CARL was the truth is when I wanted to quit the X-spot after I visited my sick mom in Atlanta.
Instead of letting me go off on my way son kept hitting me on the e-mail and the cellphone telling me that the slot here at the X-spot was gonna stay open for if and when I wanted to get back on the grizzly. Any other dude in this industry would have said fuck it, especially since CARL and I don't have any history in the first place. He had no reason to be loyal to me other than the fact that he was just that type of person. I hope this guy gets all the rewards this business has waiting for him because 99.9% of the people you encounter in the industry are shitbags or junkies. Myself included. You don't ever come across real dudes often enough so I salute that dude CARL CHERY.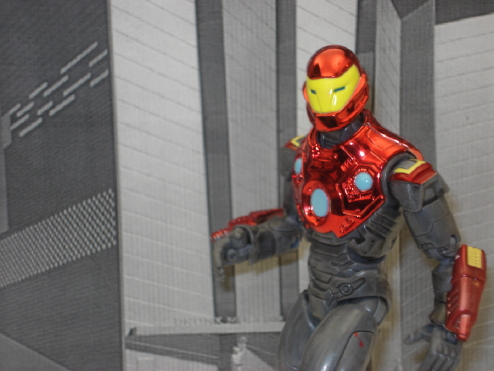 Tony Starks is one of the last real emcees alive. It has to be the situations that the Wu encountered when they first came out that has made these brothers so damn resilient and so special. It's more than their talent that makes the Wu-Tang Clan the greatest rap collective of all time. It is their integrity to Hip-Hop. That might sound lofty and ridiculous but the Wu Tang never traded their popularity away for silly shit like clothing lines or liquor sponsorships. Yes asshats, I remember the Wu Wear brand, but that wasn't being promoted by a single Wu artist as "their" clothing line. I'm talking about the silly shit that rappers do now to become entertainment company presidents and CEO's and dungarees models. GTFOH!
The concert last night didn't disappoint me. Redman and Method Man were the shit, but Ghostface tore the house down with the Raekwon cameo. Them two niggas is the peanut butter and jelly of rap music. You can grow up off their music. If I've seen anyone in the Wu perform the most it would have to be Ghost. He gets it in [ll] in all kinds of weather. Hardbody. From sneaker pimps shows to free ass outdoor festivals in Brooklyn. I would bet you any amount of money that Ghost would do a set for a senior citizen home. Thirty years from now that could be a reality too. It will be Ghost and his grandchildren opening up for some robots and extraterrestrials. Tony Starks G is still that futuristic.