I don't know why I wait all the way until the end of the year to enjoy cranberry sauce. I love that shit. And I love roasted turkey meats. Thanksgiving needs to be once a month. Hey, if Black Friday can start in September then I should be allowed to have cranberry sauce in September.
I'm pulling one of my chunky shawl collar knits out for the season. In the past few year Ralph LAuren has been dropping these knits in some of the boldest patterns.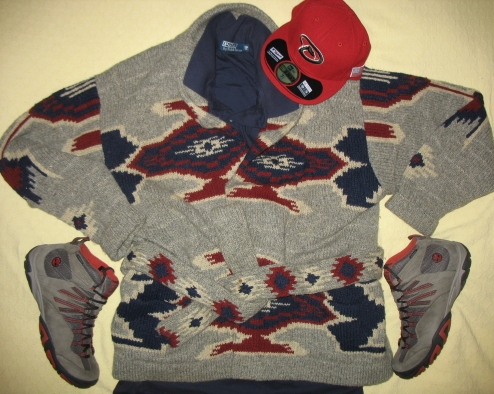 This is the Thanksgiving dinner 'Fit for my night out with Chocolate Snowflake and her folks.
I paid a visit to the New Era flagship store in the Village and copped a pair of Diamondback pro hats. The all black with the aztec 'A' is gonna make a debut soon enough.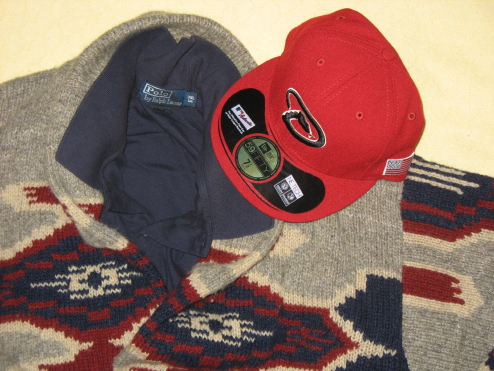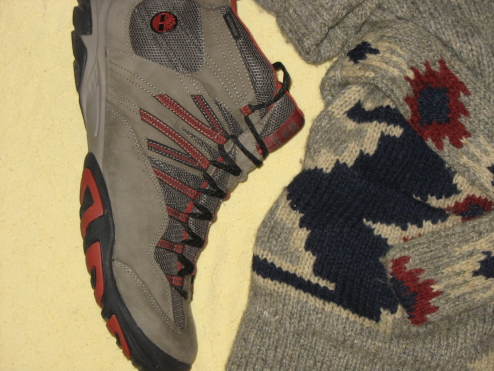 The footwear is from Timberland. The Intervale Mid. I should have bought two(2) when I had the chance.