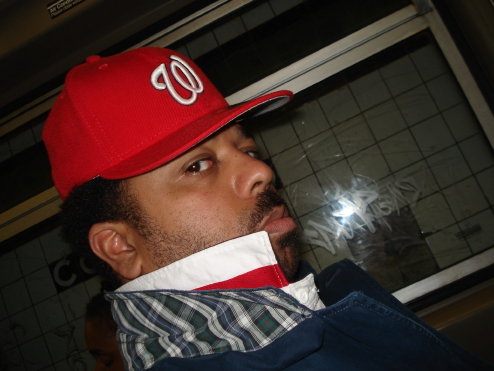 I wondered how I might post the final drop from this decade here on the site. Could I remember everyone that I needed to thank for keeping me from stepping off the ledge this year? I could never in a million years remember everybody. Sure there was Combat Jack, Casimir and Rafi that helped me realize my value extended past the obvious. See there, I already fuxed up by naming names. I can't ignore Meka for making the decision to come to NYC on my advice. Now I wonder when N8 will reloc8?
I have to thank Bol for giving me something to read everyday. I h8 to admit it but I am still Scottie Pippen to his Air Jordan when blogging is concerned. Since we don't technically play for the same team any longer[ll] I suppose I am the LeBron James to his Kobe Bryant (taking into consideration his inclination for white poon) I hope he doesn't also have to get a rape charge like Bryant, but that is what the desire of the forbidden racial nectar can do to a brother.
Mentioning Bol makes me remember the homey Carl who held me down at the X-spot and eskay who got me in the door when no one else was fuxing with me like that for real. That is why I tell people that Nah'Right is the big co-sign. They see shit before it becomes a trend or a movement. That reminds me of UnKut and RockTheDub, who both do more for Hip-Hop culture everyday than places like AllHipHop or SOHH (no offense meant, but, yeah).
And how do I thank ALL of you folks that check in with me during your daily routines, on the grizzly, at school, at home, wherever you do your DP.com thing. I appreciate y'all. This page is really yours. I just pay the bandwidth and edit the updates. Y'all truly own this page. SlumB, Grand$ and $yk. Thanks for following me on my exodus from the X-spot. Amadeo, Candice and WWIB. Thank y'all for sticking around even though I don't nearly leave my IP fingerprints on your pages as much as I should.
Where the hell is that old ass curmudgeon Ernie Paniccioli?!?
Thank you to my sisters from ProperTalks and my longtime leftcoast love Mz.Ahmad. I really appreciate you ladies too much to mention. Thank you for fuxing with me. ADB. Thank you. LM, Christian, Tiffany, Peter, AntWill, Jerz and Gee. I SEE y'all (true confessions… I loved that Avatar shit – lol). JaiSlayer and my lil' homey Ba'ySlayer. Thank you from the bottom of my heart my brother. You are my real life hero.
I can't make this drop about individuals however because I will surely forget to mention someone who I consider crucial to this website. We are a group of diverse people with all sorts of backgrounds that found each other however it happened. I love to tell people that the world is a huge place, but the folks that operate under the same sine-cosine frequency is the smaller community of inter-connected networks. Y'all are truly the internets. And that is why I appreciate y'all.
Happy New Year.