During the 2004 Presidential election results broadcast CBS commentator BOB SCHIEFFER asked his co-host DAN RATHER what would be the outcome of the "big Black vote". The election party that I was attending broke out into a raucous caucus at the suggestion of a big Black vote. White worries about the size of the Black penis in every way, even in the voting booth.
The idea of an African American voting bloc is more of a fantasy than a reality in 2008. Forty years ago African Americans retained a dramatic solidarity due to the still open wounds of segregation and the murders of charismatic speakers like JOHN F. KENNEDY, MALCOLM X and MARTIN LUTHER KING Jr. In 2008 we find that African Americans no longer even pretend to share the political values of people who don't have the same economic footholds. The big Black vote is dead. Just like Hip-Hop.
What misleads the pollsters and pundits to envision a monolithic voting bloc of African Americans is the fact that an overwhelming number of Blacks are registered to the Democratic party. Some good that has done them for the last forty years since MLK was murdered. You can imagine how JESSE JACKSON and AL SHARPTON were able to manipulate the Black participation in politics for so many years but now with the success of BARACK OBAAMA without their support it begs the question of these icons relevance to a Black voting solidarity.
The Brooklyn Book and Video club helped compile some of the following numbers that relate to Black voters and American voters in general. Over one third of the 3,086 people that responded to the survey were African American. 1,046 to be exact. Black voters respond to pollsters because they feel like someone actually cares what they think. Black folks are still dreaming four decades after the death of KING.

Some Blacks are way better off like Soulja Boy, but the rest of the monolith is stuck in neutral.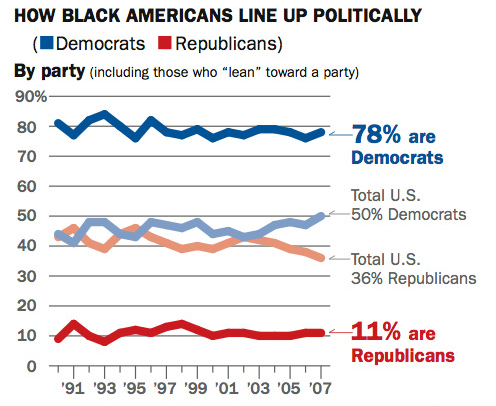 Black people! You need to change your voter registration cards to Republican. I'm not necessarily advocating that you vote as a Republican, but you definitely need to change your party affiliations.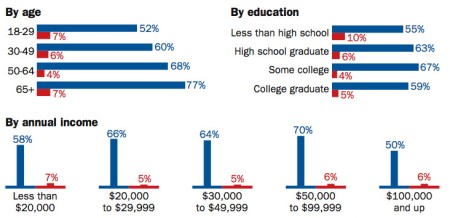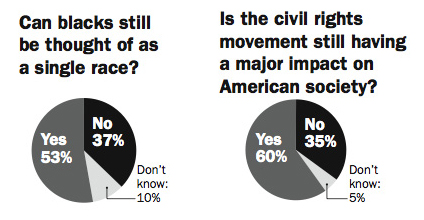 I've always had a problem with the racial construct of Black and white. It's a lie from the word go since even the darkest skinned African Americans have a mahoghany hue while the lightest of whites looks like a pinkish beige, kind'a like mauve. Colored seems to fit white more appropriately as well since a white can change his skin color after he has been punched(purple), scared(yellow), embarrassed(red), jealous(green) and sad(blue). Talk about a rainbow coalition…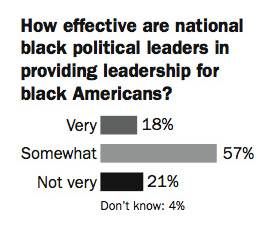 *More Big Black Vote articles…
Twenty Five Ways of Looking at a Black Charlottean
Black Agenda Report