Archive for July, 2013
Saturday, July 20th, 2013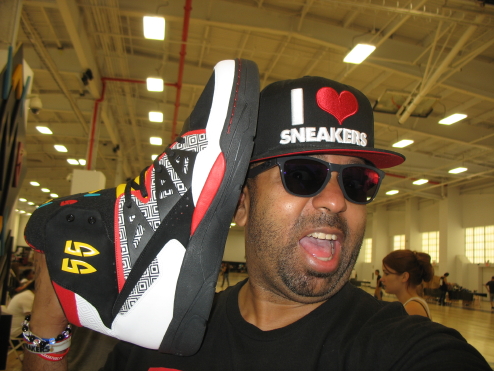 Yeah, that was me at SneakerCON last week holding a pair of Dikembe Mutombo sized 'Mutombo' kicks. Dikembe was in the building as well since adidas sponsored the shindig billed as the world's best Buy-Sell-Trade sneaker convention and exposition.
SneakerNews, he folks who organize the event, asked me to come thru and do some correspondence with the people. You already know I love the chance to connect with the people. I'm a hypebeast at heart and SneakerCON is a celebration of all things hypebeasty.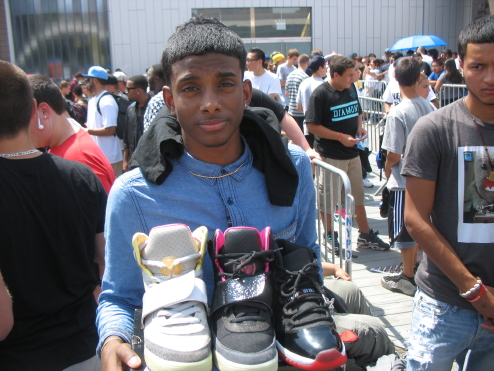 Where are you Yeezy?!? Yeezys and BRed XIs for sale. Very, very, very near deadstock. Worn once only. Niccka please!
One of the hottest new trends in the game is re-soling shoes where the foan has deteriorated past wear. Pretty good work on these OG IVs.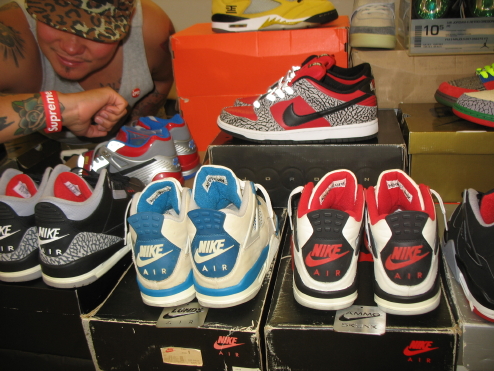 Supreme accessories are definitely for hypebeasts tho'
Shouts to all customizers in the game now getting they bread. Sneaker heads wasn't feeling customs a few years ago when I dropped my Dirty Pair Dunks on they asses.
Now the game done changed and customizers can command stacks for their efforts.
At the end of the day there is still nothing better to a sneaker fiend than a female sneaker fiend.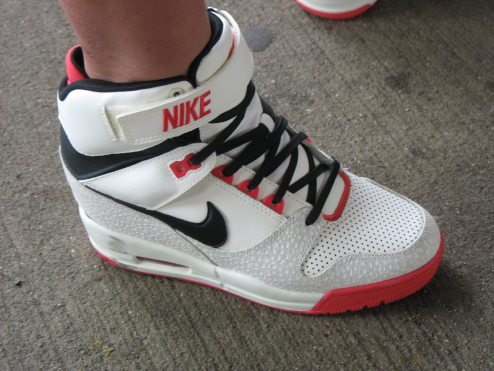 Peep the official SneakerNews recap…