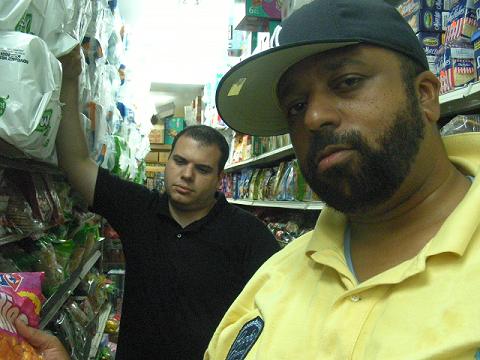 Trust me when I tell you that you dudes don't miss i.C. movies as much as we do. I plan to attack the iNternets Celebrities site with a renewed vigor as soon as I get back to NYC. All this other shit I have been doing is fun, but I really believe the i.C.'s can make the world a better place.
There have been a lot of folks showing us love and prodding us to get back to doing what we love to do. Allow me to take a minute to acknowledge some folks that stay in our corner.
KHAL @ RockThe Dub supports DP and i.C. all day every day. Give him a shout. There's is no one on the internets that will respond to an e-mail faster than Khal.
MHB @ Desedo Films always sends me the fresh links to opportunities in the advertising game. "One of the days, one of these days…" – Ralph Kramden
Rooftop Films @ IFC.com has been real supportive of the i.C. movement by showing our films to their audiences during all kinds of different screenings. They find a way to get us into their programming.
And all of the iNternets Celebrities producers that have put their monies where OUR mouths are. You folks believe in our expressions in a very real way especially when we have an economy that is so…
Y'all already know.
Stay tuned in to the movement. We will pick up the pace in a few and get some new joints up on the YouTubes. In the meantime and in between time why don't you take a look at a few of my i.C. related projects.
Rooftop Films interviews DP @ IFC.com
During the summer I attended a conference called InterestingNY where a few geeked out folks delivered small sermons about who they were and the shit they knew some shit about. I decided to speak about the bodega. Hilarity ensued. I also used the podium as a chance to kick some real shit to the congregation. They have a video of me speaking. Here it is if you feel like watching. Peace.

Dallas Penn at Interesting New York from David Nottoli on Vimeo.