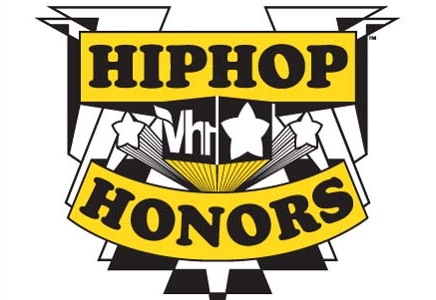 For one week a year VH-1 earnestly goes in and represents for Hip-Hop better than any media outlet evar. They make Black Entertainment Television's programming look so damn amatuerish and irrelevant. I'm not saying that B.E.T. should be the network that exclusively broadcasts Hip-Hop related content, but B.E.T. shouldn't get outclassed to the level that VH-1 does it to them.
This year is unfortunately no different for Whack Entertainment Television as VH-1 gears up for their annual broadcast of the Hip-Hop Honors Awards. I could prah'lee go in on why this show needs a shapeup as well, but for what it represents it is still the most important block of programming on television. VH-1 takes over the game this week though by rolling out a string of reality shows and documentaries focusing on Hip-Hop's past, present and future.
If you work at Whack Entertainment Television and you haven't given your resume yet to to Viacom's VH-1 human resource department you better brush up on your gospel music because that is the only thing y'all will be broadcasting come next year. That and videos of 'Chocolate Rain' by TAY ZONDAY. B.E.T. please kill yourself.
'BRIDGING THE GAP'
Ep.1 featuring QUEEN LATIFAH & EVE
Ep.2 featuring SNOOP DOGG & THE GAME
Monday October 1st 11pm
'Bridging The Gap' documents what happens when two established artists come together to explore their shared musical passions. In each half-hour episode, two artists who share a mutual admiration and respect for the other will share a day, discussing their lives while creating a new track produced by one of today's hottest producers. Queen Latifah and Eve are featured in the premiere, while The Game and Snoop Dogg collaborate in the second episode at 11:30pm
Editor's note: The first episode sounds like some feel good shit for the ladies. Let's see if Latifah advises Eve on how to get it done in Tinseltown. Speaking of Hollywood Snoop and Gayme are some of Hollyhood's best cRap-tors. They need someone to teach them how to stay out of prison.
'VH1 ROCK DOCS: FADE TO BLACK'
Wednesday October 3rd, 8:30pm
Shawn Carter (Jay-Z) has been one of the most influential figures in black American music since the mid-nineties. "Fade To Black" reveals the multiple Grammy Award winning artist as never before, from his background and rise to fame to the recording of his last album. The film chronicles his legendary concert at Madison Square Garden in November 2003 that featured guest performances by Beyoncé, Mary J. Blige, Missy Elliott, R. Kelly, Foxy Brown, Pharrell, and Questlove and The Illadelphonics along with appearances by hip hop icons Damon Dash, Rick Rubin, Slick Rick, P. Diddy and many others. Viewers get the rare glimpse into Jay-Z's creative process as he searches for inspiration, poetry, and perfection in his songs. Narrated by Jay-Z himself, his account of the night takes on reflections of his entire musical career and his journey that led to this one astounding, fabled evening–rightfully called "Fade To Black."
Editor's note: The JiggaMan hype machine is gearing up. Yawwwwwn.
'CLASSIC ALBUMS: JAY-Z – REASONABLE DOUBT'
Wednesday October 3rd, 11pm
VH1's latest addition to the "Classic Albums" franchise takes us back through the whole creative process behind Jay-Z's stunning first release "Reasonable Doubt." Initially as a performer racking up an incredibly successful string of hit singles and albums and later as an executive, having taken on the presidency of Def Jam Records in 2004. "Reasonable Doubt" is still considered by many to be his finest achievement. A much harder hitting and edgy record than his later more polished and pop orientated releases, it announced to the world that a new rap star had arrived.
Editor's note: 'Reasonable Doubt' is a great album as a piece of entertainment, but when media outlets continue to tout this album as a biblical account of his personal life it only serves to trivialize and further disenfranchise the families who were actually decimated from substance abuse. One day the people inside of the ghetto will file class action lawsuits against all the rappers who claim to have been former drug dealers. Until them I suppose I will have to suffer the veracity of this hustler's homage.
'VH1 HIP HOP HONORS'
Monday October 8th, 10pm
Once again, VH-1 honors the hip hop pioneers and legends that have made significant contributions to all aspects of pop culture with the fourth annual 'VH-1 Hip Hop Honors'. Hosted by Tracy Morgan, this year's honorees include A Tribe Called Quest, Snoop Dogg, WHODINI, Missy Elliott, the film Wild Style and Teddy Riley and Andre Harrell for New Jack Swing. The music and influence of each of the honorees will be recognized through performances by classic artists in collaboration with today's hottest new talent. The honorees are set to take the stage and showcase their legendary talent, along with Ciara, Eve, Pharrell Williams, T.I., Timbaland, Bow Wow, Busta Rhymes, Common, T-Pain, Keyshia Cole, Nick Cannon, Nelly Furtado, Ne-Yo, KRS-One, Jermaine Dupri, Grandmaster Caz, Nelly, Mos Def, Kool Moe Dee, Grand Wizzard Theodore and The Chief Rocker Busy Bee as well as appearances by Chris Rock, Harvey Keitel, LL Cool J, Salt -N- Pepa, Kerry Washington and Diddy.
Editor's note: The iNternets Celebrities are trying to score some red carpet access to this event. Stay tuned for more info.