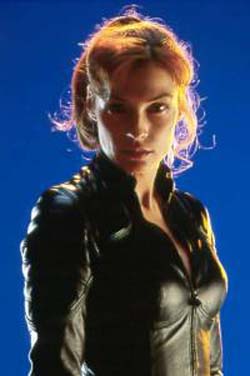 Fuck what y'all think because JEAN GREY was so fucking hot. Superheroes are either dressed like flamboyant fags or high end prostitutes and JEAN GREY was the hottest bitch on the strip. Actually. the artist that made her so beautiful to me secretly has a thing for Black women. I mean, do you see this chicks body?!? Only Black girls have tops like that without surgery. But nonetheless the character was a Scottish white girl, and you can't get much whiter than that. JEAN GREY was smart and oh so powerful. The 'X-Men' was a progressive comicbook in that the characters that wielded some of the greatest power were women(yeah, don't get your supremacy twisted, old white men were the strongest of all). JEAN GREY's boyfriend was the team's leader Cyclops.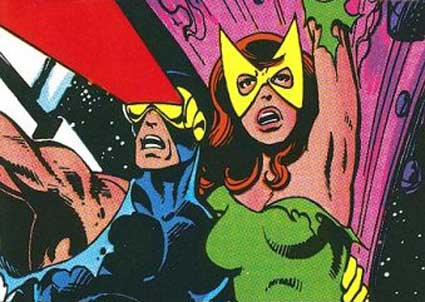 They were an alright couple, but not as kick azz as I would have been with her. JEAN GREY was a free spirit though and those are the most difficult hoes that you can try to convert into housewives. That is why JEAN GREY was so easily turned out by this pimp called Mastermind.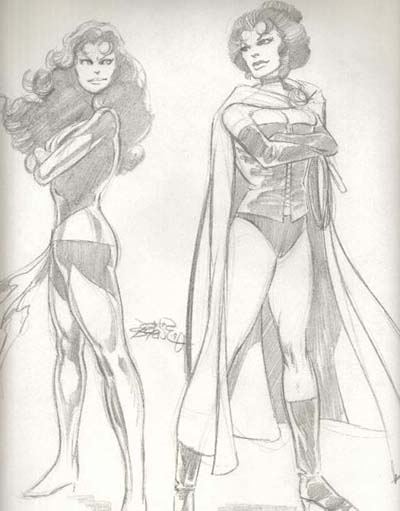 Mastermind turned her out and she joined his bad guy group called the Hellfire Club. He fucked her head up so good that she became this evil prostitute called the Black Queen. As if that wasn't enough she was out of control with her powers and winded up killing a whole planet of motherfuckers with her cosmic clap.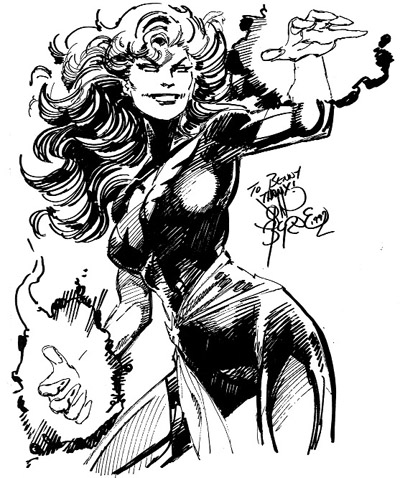 The X-men tried to save her universally out of pocket azz, but it was obvious that she had contracted some kind of comicbook AIDS virus and she had to die before she infected any other characters.
In the end she committed suicide. I cried. Just as an aside…
I was at a party for this dude named MARK RONSON and FAMKE JANSSEN was up in there hanging out. I kicked it with her real quick and told her that I thought she was one of the dead on casting choices that made the X-Men movies so dope. She is supermodel tall and as pretty in person as she is on the screen. After I tried to stick my tongue in her mouth is when the security escorted me out of the party.