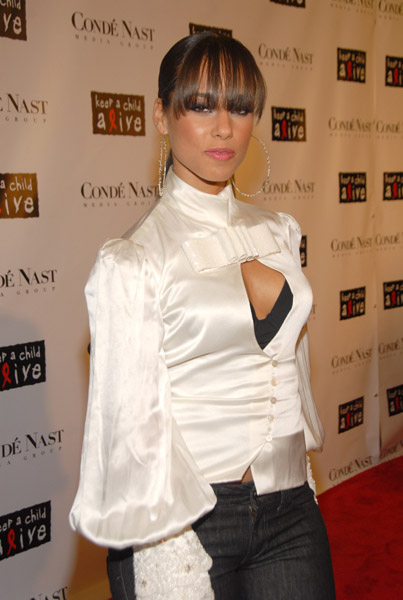 And she still don't shave her chest.
Shouts to Alex2.0 from Stuck In A Quarter Life Crisis who is this site's biggest ALICIA KEYS supporter. I guess she figured she'd get the jump on everybody over here by outing her favorite follicularly cursed chanteuse turned actress.
I bet you KEYS is one of those hairy back broads.