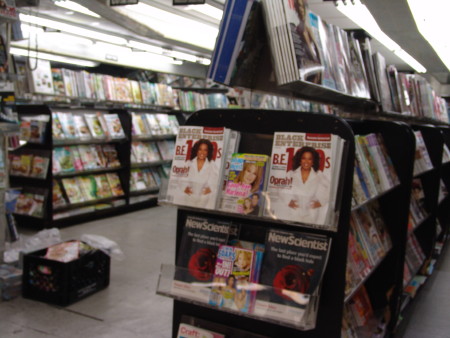 The newstand at the commuter rail station has a million magazines for sale.
I will bet you that there are images of Blacks on one quarter of all the magazines being sold.
Since African Americans account for reportedly on 12% of the U.S. population, but are pictured on 25% of all magazine covers you can make the argument that racism no longer exists.
DON'T try to make that argument just yet though…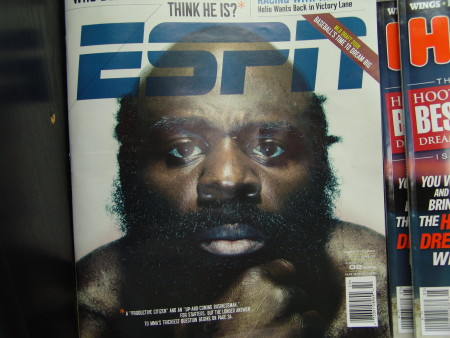 ESPN (Walt Disney Co.) has put KEVIN FERGUSON a/k/a Kimbo Slice on their latest cover. America still loves (read: FEARS UNCONTROLLABLY) the large scary negro.
Kimbo Slice is one of the featured fighters in a televised mixed martial arts contest. Mixed martial arts is going mainstream and everyone is placing their bets on FERGUSON to be the MMA version of MIKE TYSON.
I'm fucking with the magazine sitting next to ESPN.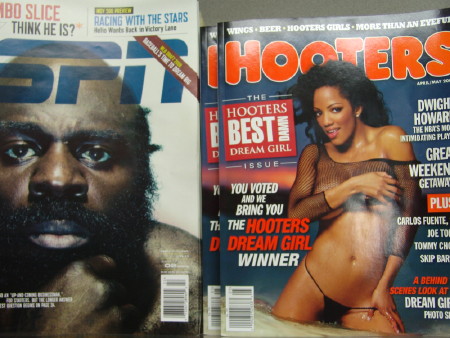 Whether its the Boogieman or the oversexuality of the savages, Black people stay losing.

*Click on the headline below to read Scritch and Scratch blogs thorough dissection of the Kimbo Slice storyline.*